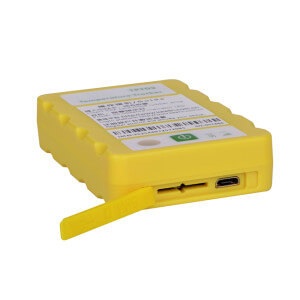 Benefits of Real-Time Temperature Monitoring Devices
Published On January 19, 2018 |
Technology
A cold chain monitoring device is one of the important systems that help you monitor the temperature of various perishable shipments fresh and safe. The real-time temperature monitoring devices exclude the need for manually recording the temperature changes.
The essential actions for monitoring the cold chain
Controlling the cold chain requires taking into attention:
The qualification of the means applied (transport vehicles, containers, storage areas or carrying cases).
The permanent monitoring of the temperature using commonly standardized measuring chains.
The establishment of associated management procedures and alarm systems.
The maintenance in operational condition of all means.
The device provides access to information that is reliable, accurate and delivered in real time, allowing them to keep track and monitor a wide array of parameters and situations. TPT02 is one of the cold chain monitoring devices that provides real-time solutions for easy, cost-effective and safe cold-chain suppliers. Few benefits of TPT02 real-time temperature monitoring device includes:
Reefer Truck Monitoring: You can monitor the temperature and location of a refrigerated truck in real-time using the TPT02 temperature monitoring devices.
Food/Dairy Monitoring: The TPT02 device can monitor the real-time temperature of refrigerators, carton boxes and cold rooms. They can also send alerts when it triggers a temperature trip.
Medical Lab Monitoring: You can use the TPT02 device to monitor the temperature, location, and humidity of collected medical samples and blood. With the help of application, you can download the temperature observation reports for lab samples.
Pharmaceutical Monitoring: The TPT02 real-time temperature monitoring devices help you monitor the humidity and temperature of stored vaccines and medicines.
Ensure control of the cold chain
Food products need to be kept at a certain temperature to ensure their wholesomeness or taste quality. The TPT02 device of temperature recorders ensures this permanent monitoring and manage an alert system in case of the incorrect temperature detected.
Another device named TPT02 GPS based temperature monitoring system is a cloud-based, GPS and temperature monitor that suits all sorts of vehicles and cargos. You can monitor the condition of the vehicle's contents and the environment within the truck automatically. With full visibility and traceability of your supply chain, this tool helps you in monitoring easy.