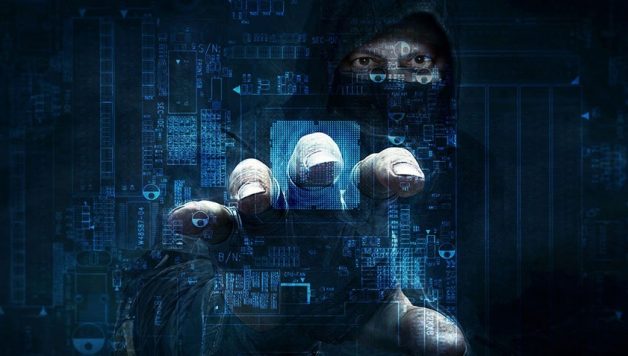 Benefits of an Ethical Hacking Course
The security in the servers of companies requires a permanent evaluation. Depending on the type of business or industry, there will be a greater or lesser risk of being a victim of computer attacks. The industries most sought after by hackers are those of the financial sector. However, because they are a safe target, they are usually strengthened through the aid of an Ethical Hacking Course. Unfortunately, users are the ones who often fall victim to the attacks. On the other hand, industrial espionage is another constant, through the search for weak points of competition. The governmental systems deserve a special section in this matter, since by their characteristics and importance they are constantly victims of organized groups.
Consultants or criminals?
Although the word hacker is on everyone's lips today, it is important to differentiate the two main categories, the white hat and the black hat. The first, known as ethical hackers, are responsible for assessing the security of companies to prevent attacks.
From this point of view, ethical hacking can be defined as the practice of "hacking" without having any malicious intent. Now, ethical hackers use the same tools and techniques as cybercriminals or black hackers, but they do not do so with the goal of damaging the system or stealing information. Instead its main function is to evaluate the security of the systems and report their findings so that the vulnerabilities can be corrected. The ethics in this case would be to keep confidential and private all the information  gotten from the test performed.
The second are those that seek to attack the vulnerabilities of organizations to take personal, economic, political or strategic advantages. The so-called computer criminals often only want to test their technical skills, as well as their abilities to commit fraudulent and harmful acts.
When a company decides to analyze their systems with ethical hackers or white hat hackers, controlled evaluations are carried out in the computer systems with the same methodology that an intruder would use. There is an ethical debate in this sense; The most common question is whether training a person to think like a potential cyber criminal does not risk the security of the company. The important thing in these cases is that the information obtained during the tests carried out is kept under strict confidentiality, prior agreement in writing.
Ethical Hacking Course: The Benefits
An ethical hacking course is a modern tool for the strengthening and protection of data, to avoid leaks of information and therefore, the risk of affecting the reputation and credibility of the organization. During its execution, tests are performed on systems, networks and electronic devices. Furthermore, the action of possible intruders cannot be taken lightly; It is important that all actors in cyberspace regardless of age, profession or economic activity become aware of the possible threats, to protect themselves from the risks that are hidden in the network.
After studying up in several modules of an ethical hacking course and passing an exam, a certification in ethical hacking or CEH is achieved. The exam itself is given on a computer in a registered test center, is four hours and consists of 125 different questions. In order to pass the exam and obtain certification, at least 70% of the questions must be answered correctly. As more and more companies, government agencies and organizations become more dependent on the Internet, online network systems and tools are also being exposed to security breaches. For that reason, an Ethical Hacking course is very important.
While most of these organizations feel that they have their information safe and sound, many expert hackers can move around these security measures with relative ease, which can be a concern for organizations that have a large amount of secret or confidential information in their system without the help of ethical hacking .
Thus, it is easy to see why the ethical hacking course is gaining strength throughout the world. An ethical hacker is able to use all the tools and skills a standard hacker can in order to enter the system. However, an ethical hacker is mandated to do nothing with the information that they are able to access except for warning the organization about the level of difficulty that is needed to access it.
That also goes to show why having a sound knowledge in ethical hacking through an ethical hacking Course is something that can have a lot of advantages. This is especially true regarding the possible and future career moves of ethical hacking in the world. Ethical hacking will only gain in popularity over time, since there are a lot of very expert hackers out there who are constantly in search of systems they can invade easily. Another great advantage of getting an ethical hacking course is the career opportunities it presents. Many large companies and even the government of several countries have started to hire ethical hackers in earnest because they understand how important it is to protect information.
Through an ethical hacking course, users also stand to learn and gain in the following aspects:
   Understand the methods and tools used to hack, so as to defeat them

   Secure computer systems, networks, and websites.

   Create your personal test lab to practice without hassles.

   Have a better understanding on how networks, systems and computing work in general.

   Detect computer vulnerabilities in your computer systems, and fix them.

   Acquire more essential knowledge in the years to come in view of the growing number of cyber attacks.

   Take your digital life to a higher level by being updated technically.

   Get yourself prepared for jobs in the sector of information systems security, or certifications like CEH (Certified Ethical Hacker).

   Discover a new world, the mysterious face of IT, and put your skills to the benefit of those around you or your customers.

   And many others…
In conclusion, the practice of black  hacking has become a worldwide problem. These black hackers  of today can be from curious students of high school, university, to professional criminals. Among the reasons for black hacking as earlier highlighted are the fact that these individuals desire to  test their skills as well as their technical abilities to commit fraudulent and harmful acts. So, it's no surprise that the defense against this type of characters through the use of an ethical hacking course has become a vital component.