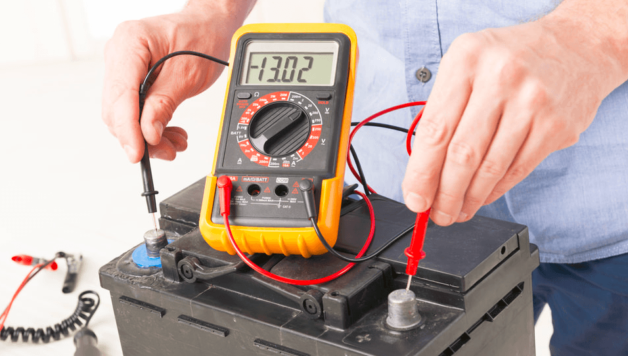 Battery Testing: What Does It Entail?
Batteries are the drivers of most equipment and digital devices. From watches to mobile phones and toys, batteries define their effectiveness and the value they can deliver to your clients or research results. Now, research equipment and electric cars have joined the queue of devices that rely on batteries. To make sure you generate the right results from your research facility or develop high-quality products, it is paramount to ensure the batteries are tested correctly using battery load testers. In this post, we take a closer look at the main categories of testing that you need to do on batteries.
Importance of Battery Testing for Your Facility
If you have a research facility, perhaps working on the next vaccine for the new COVID-19 strain or developing a new tech device, faulty batteries can easily water down efforts that have taken days, months, or years to get you where you are now. This is only one of the dangers of using faulty or wrong batteries, but it can be avoided through battery testing with correct devices. Here are some of the benefits of correct battery testing:
Testing ensures you only identify and work with the best batteries for your products.

Designing products with quality batteries is a sure way to drive customer satisfaction.

You avoid unnecessary and expensive product recalls.

Testing is an excellent way to avoid

battery-related accidents

in your facility or when clients are using your products.
The Main Types of Battery Testing that You Need to Do
Here are the main types of battery testing that you need to know and use regularly in your facility:
Qualification Testing
This is probably the first testing that you need to do when determining whether a specific battery is fit for your research unit or products that you manufacture. If you develop mission-critical products, qualification testing becomes even more important. Qualification testing goes hand in with safety standard checks, which looks at:
     

Venting, insulation, and strength

     

Crush tests and shock tests

     

Protection from short circuits, overcharge, high-temperature, and abuse

     

Environmental tests
Cycle Testing
This is another very important testing, and it involves subjecting the cells to regular charge-discharge cycles to determine that it meets your targeted cycle life. Cycle life is the total number of charge-discharge cycles that can be done on a battery before it falls below 80%.
When doing cycle testing, crucial parameters, such as temperatures and rate of charge/discharge are very important. Overcharging or undercharging can also impact the cycle testing. This testing is done using advanced tools, such as battery load testers that provide the correct state of the batteries.
Load Testing
Load testing is used to help verify that the batteries you are using can deliver specific power levels when required for your equipment. Battery load, in this case, is used to indicate the targeted conditions when the batteries are being used. For example, this could mean a battery delivering power to an electric car when the vehicle is running.
Make sure to use the right battery load testers and target different load levels. For example, your facility might be interested in knowing the high load profiles, which are used in electric cars. However, there are different rates for standard load profiles, including the Dynamic Stress Test (DST) by the US Advanced Battery Consortium (USABC) and the United Nations Economic Commission for Europe specification (ECE-15).
These are only a few of the top battery testing options that you might require. Others include Calorimetry and the internal resistance of the battery. Tests will also depend on the nature of the battery. For example, Li-Ion battery testing is preferred for most tests on Li-Ion batteries. Remember that the equipment you buy plays a very important role when it comes to battery testing, and it is crucial to always go for the best dealers.