Amazon, Ebay or EZflash omega reseller, which to choose for buying the GBA/NDS flashcard?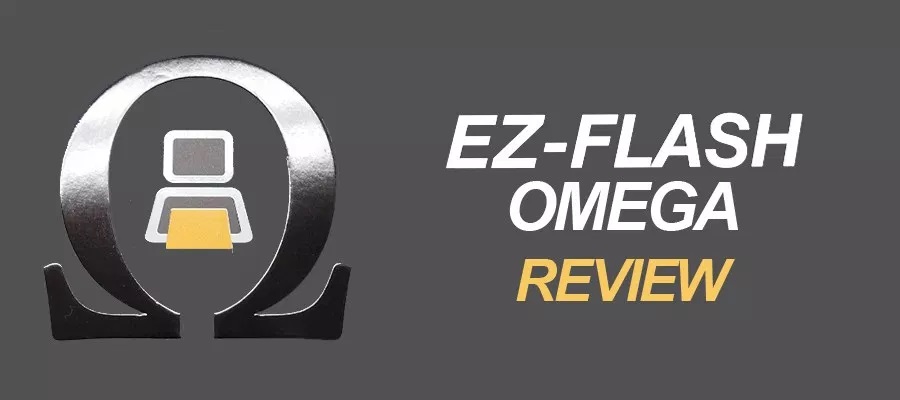 The new EZ Flash Omega flashcart is very hot on the market. This is a card comes from ezflash group. And it reads perfectly the games of GBA and NES on the Nintendo GBA, GBA SP, NDS Lite. It is very simple for all novices. Now the new kernel V2.0 is available. Can we buy it from Amazon, Ebay or EZflash omega reseller? Folowing us, we will show the detailed information on the below.
EZflash omega
The EZ-Flash team, one of the oldest active teams on the Nintendo scene, announced their latest product for Gameboy Advance this year: the EZ-Flash OMEGA.
In one point, it's definitely true that the team's new flash card looks back on the roots of console modding. The first GBA flash cards only support GBA games. Afterwards, there were updates to GBA flash cards that support both GBA and DS games (for example, the EZ-Flash IV Lite Deluxe) until there were even cards supporting only DS games (for example, the Supercard Lite Rumble). With the OMEGA, however, DS Game Support was dropped. Of course, the card still works in DS fat and DS Lite consoles. Whether this comparison will turn out to be more or less obvious and whether this card will really be the end of the GBA era, practically its God,
In recent years, however, the manufacturer has not only smiled with fame. While there are still updates to the EZ-Flash IV series of cards today, the source code was released by the EZ-Flash III manager this year (both GBA flash cards), but the team's DS Flash card, the EZ-Flash Vi, is no longer supported for many years and the 3DS flash card, the EZ-Flash Redux has never received a much needed update. For the OMEGA there were at least some patches and now even the kernel of the card is open source so you could even write updates if necessary.
Game Compatibility
GBA game and homebrew compatibility with the EZFlash Omega is excellent. There is no official compatibility list but most of your favorite GBA games will work with this flashcart. It worked with every GBA game I tested and supports the largest GBA ROMs that have been released (such as Kingdom Hearts).
NES, Gameboy, and Gameboy Color game compatibility is not as good but most games will work with some exceptions. Punch Out for NES does not work quite right due to the graphical glitches. It is important to note that although the emulators are not developed by the EZ Flash team, they have integrated the latest versions of each into the flashcart.
If you have questions about a specific game, please leave a comment below and I can test it for you.
Homebrew Compatibility
The few GBA homebrew that I have tested worked pretty well.
Herg's Solitaire — Works
Bullet GBA v5 — Works
Powder — Works
Vulkanon v2.1 — Works
Lockjaw The Overdose — Works
TradeWinds — Does not work
Buy EZ Flash Omega or R4 3DS?
As we know, a R4 3DS card also supports GBA games. So, are we going to buy an Omega Flash EZ or a R4 3DS flashcart?
First of all, there are many R4 3DS cards on the market. They support the DS games perfectly. To play GBA games, you need to download an emulator, because a R4 3DS card does not play GBA games directly. In addition, it is a bit difficult to find a very good emulator to run GBA games. Fortunately, the R4 3DS card is compatible with all Nintendo New2DS, New3DS, 3DS XL, 2DS, DS, DS Lite and DSi consoles. So this flashcard supports the latest version 3DS 11.6.0-39 and DS 1.4.5E.
However, the EZ Flash Omega card only supports GBA games, it does not play NDS games. So an Omega Flash EZ is not compatible with the Nintendo New2DS, New3DS, 2DS console. When comparing the price of these two flashcards, the R4 3DS card is cheaper than an EZ Flash Omega.
Summary:
Can we buy EZflash omega on Ebay  or Amazon ? No, they are a reliable and safe site to buy computer hardware, consumer electronics and other items. However, for the flashcard like ezflash omega, they are not legit to sell in Amazon or Ebay.  We all know the fact that EZflash omega flashcart, they are belonging to the Piracy. So the conclusion is, thay are a good online retailer but it's not a safe site to buy. Our site Mod3dscard.com is the legit site to purchase EZ Flash Omega with a reliable price. You can contact with us to get the voucher code and game code. No doubt that we can provide the prefect customer service to players.