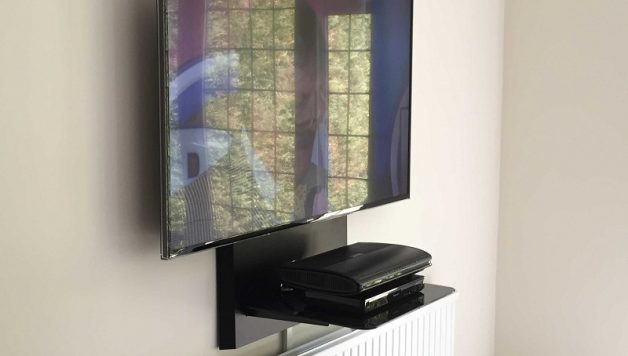 A Guide to Picking Wall Mounts for Flat Panel Televisions
Published On December 18, 2016 |
Technology
Picking a flat panel TV wall mount can be tough as there are a lot of various brands, sizes and kinds of mounts available. Selecting the wrong mount can cause hours of frustration while you try to get it work properly.
Kinds of Mounts
Full Motion/Articulating. These

tv wall mounts

let owners pull their television out from the wall and then swivel it at any direction. It is good for corner installations. Also, it worked well to mount a TV in old cabinets made for a deep CRT TV. It can attach to the cabinet's back and the arm will take the TV flush to the front which makes it appear like the television is floating.

Low Profile. This mount is utilized if you prefer the television close to the wall. It does not swivel or tilt; however, is often the most affordable of any kind of mount. Unluckily, in a number of cases the television is quite close to the wall that users cannot get the cable to plug in. When the cable connections are on the television's back, facing the wall, 90 degree adapters are needed along with spacers to bring the television out from the wall.

Tilting. This wall mount is perfect for the majority of installations. It mounts quite close to the wall. Typically, it candle more weight than a full-motion design and can be installed easily.
Picking the Proper Size Wall Mount
Typically, wall mounts are based off the Video Electronics Standards Association (VESA) standard and can support various television sizes. Such standard dictates the distance between the mounting holes and the TV's back.  That is why owners can look at their TV's manual and see the bolt pattern and look for a compatible wall mount.
What Makes a Mount Better than Others
Prices for wall mounts vary between various brands and styles. When buying for a wall mount, here are the things to look for.
Locking mechanism. A lot of commercial mounts come with a lock spot to keep the television from being stolen.

Level adjustment. A number of mounts will enable owners to adjust the TV level after it is on the wall.

Precision height adjustment. After mounting the television on the wall, owners can adjust it up or down around one inch.

Hardware. More affordable mounts come with some bolts and lower grade lag bolts. With lag bolt holds, the mount will be held on the wall.