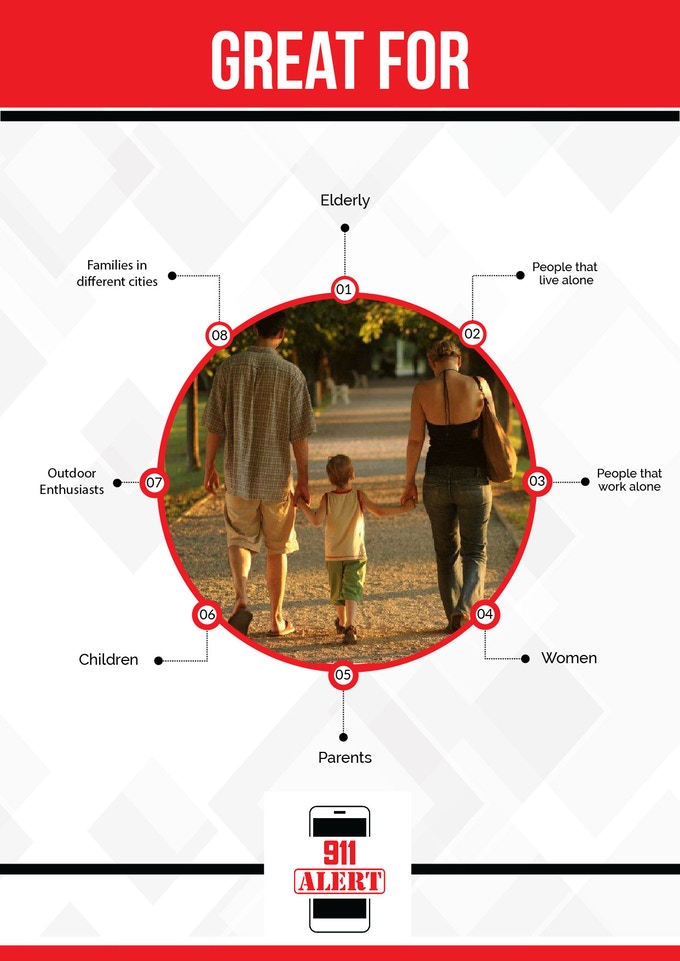 Security and safety both are essential to human life. With the advancement in technology, we are able to achieve both essentials through digital security systems and packages including CCTV and improved lock system. We feel insecure even after taking all these measures. And the reason is, there exist counter-measures as well. You do not know if somebody will hack or crack your security system and passwords.
In the time of any casualty, we tend to make the call to our dear ones who could reach out and help us. In many cases, we are not able to take any action immediately due to the panicking nature of the situation.
There is no need to worry now. Kickstarter has come up with yet another innovative plan. The is a new smartphone app that will allow the users to set up their emergency plan. The app will instantly text up to ten designated contacts from a phone if you dial 9-1-1 from your smartphone. These contacts will be notified about the callers' location and will allow all the contacts involved to communicate and rescue.
All a human requires urgent is assistance in case of an emergency be it your health or any other problem. People want to be prepared for emergencies. Many people die due to different casualties as they are not able to connect and communicate on time. The purpose of forming 911 Alert App is
"THE INSURANCE YOU NEED AND THE ASSURANCE YOU'LL HAVE BECAUSE IT'S BETTER TO HAVE IT AND NOT NEED IT THAN TO NEED IT AND NOT HAVE IT."
Automatic Message Delivery
The app automatically delivers a text message to at least ten preset emergency contacts when you press 9-1-1 from your cell phone. It makes it easier for the sufferer to inform about his or her situation to friends and family. The callers can also interact through chat options as well.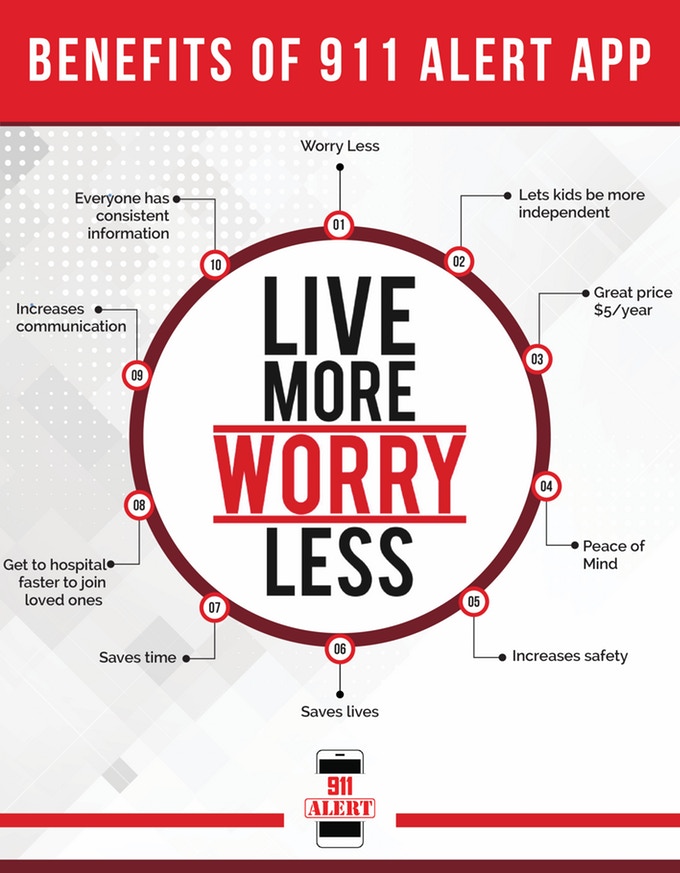 Benefits of 911 Alert App
The app has several benefits which make things easier for the user. It increases safety, saves time and lives. It makes easy to rescue people in time. The subscription of this application is as less as $5 per year or the user can also avail subscription once for a lifetime.
Location Shared
The app also sends the location of the phone from whom the text is sent making it easy for the rescuers to track the person in difficulty
Compatibility
911 alert app is for both Android and IOS. You can download it from google store or apple store as per the nature of your smartphone.
Security and Safety
This application is great for the elderly, people who live alone, families and friends residing in different cities, women and most importantly children. We are worried about our children mostly, when we send them out to play, on a trip or for any other activity. Download this application on their phones and stay informed.
This is application is very beneficial for people of all age groups as it helps to promote safety and security. Stay safe with 911 Alert App!