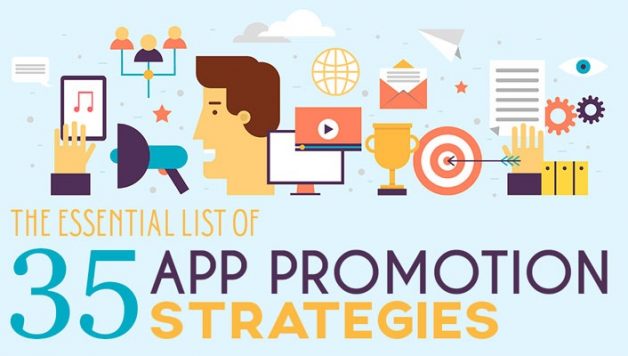 7 CREATIVE APP MARKETING GIMMICKS THAT BRING RESULTS
Ever since you launch your app in the app store, it's a constant battle to make your app visible in the sea of other apps. With the increased usage of mobile phones, the trend to use apps has increased significantly. But with the plethora of options available, customers enjoy a strong bargaining power. The intense competition calls for excellent, intuitive and robust apps to be made. The sad reality is that a number of apps are never downloaded or even searched for because their mobile app marketing plan was a poor and inefficient one.
Gone are the days when the apps used to market itself. There must be crazy, creative and workable mobile app marketing strategies in place to ensure enhanced visibility for the app. Let's have a look at 7 creative gimmicks to deploy after you have launched your app for maximum results:
A strong online presence and a positive online reputation encourage people to download the app. To build a strong reputation, there's no better way than a robust and dynamic website. It also tends to promote your app. This serves as the arena where people search for the app's features and benefits.
You must ensure that your app is optimized for the app store to ensure that it enjoys maximum visibility and downloads. People must be able to search for your app. Optimizing for the app store entails using the right naming and keywords in the app title as well as the app description.
Pitch your app to reviewing websites. When a trusted website talks about your app and its unique selling propositions, people are more likely to download the app.
There's no denying to the fact that videos are extremely effective and result-oriented. A 30-second promotional video can do wonders in your app's favor. Videos drive the engagement rate and make a considerable difference in the app's ranking.
Google AdWords can allow you to make your app visible to new users. It might require you to pay a sum of money, but the ROI covers all the expenses.
Social networking sites mark as the most effective tool for your mobile app marketing. Whether it is Instagram, Facebook or Twitter, you have a community at your fingertips to promote to. You can promote your app's benefits and features on social networking sites.
Stellar Mobile App Marketing To Become Noticeable!
To stand out in today's world, always try to experiment with your mobile app marketing plan and try new tactics. People finding your app and downloading it won't prove to be fruitful in the long run. To ensure long-term success, you should proactively have a range of app marketing options at your disposal to encourage bucked up app downloads. Deploy the aforementioned gimmicks as part of your mobile app marketing plan to boost your app's visibility and conversion rate.