4 Practical Ways To Stay Prepared for Emergencies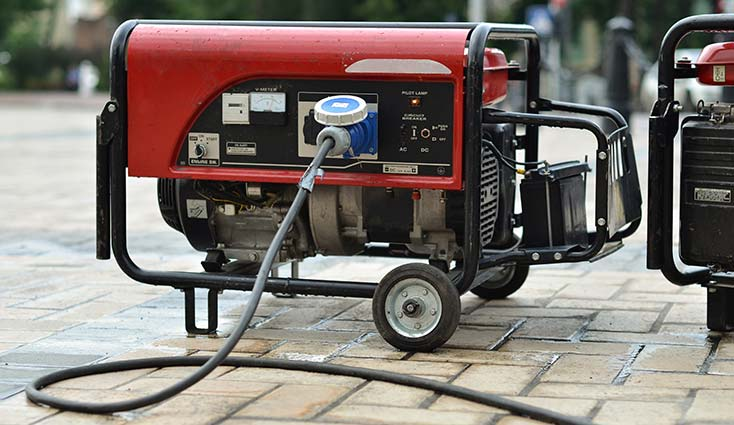 Do you know what to do when an emergency situation arises? Having a good plan in place is essential to protecting your home and your household. In addition, there are steps you can take to make sure you and your family have everything you need to stay safe during the unexpected.
Have a Generator Installed
Find a company that specializes in generator installs Philadelphia PA to protect your home during a power outage. Losing power isn't just an inconvenience; it can disarm your security system, subject your family to extreme temperatures and make it difficult for everyone to stay healthy and fed. A generator can help you keep the power on while keeping your loved ones and property safe.
Keep Important Documents Handy
If you have to leave your home quickly, it's crucial that you take any important documents with you. Chances are, you won't have time to rummage through your file cabinet to find them all. Instead, invest in a small, portable safe where you can keep originals or duplicates of your most valuable documents safely stored. To keep them organized, place them in a tabbed folder or binder first so it's easy to find what you need. Be sure to include:
Birth certificates
Social security cards
Insurance information
Bank account information
Stash Emergency Kits in Useful Places
Building a kit is an important part of emergency preparedness. However, it's wise to make more than one and to store them in various places throughout your property. Your main kit can be stored anywhere in your home that's easy to access and should include things like:
Batteries
A flashlight
A first aid kit
A manual can-opener
A phone charger
Masks for each family member
Essential tools
You should also keep a small kit on every floor of your home where you can access a flashlight and first aid essentials quickly. In your car, store rations of bottled water and non-perishable foods along with a first aid kit and some automobile emergency supplies.
Keep Essentials in Stock
You don't have to hoard an entire basement full of non-perishables to stay prepared for emergencies. However, it can be helpful to keep certain things in stock in case you're unable to purchase them during an unforeseen event. In general, you should always have at least a week's worth of:
Bottled water
Prescription medications
Personal hygiene items
Paper products
Be sure to cycle through what you have so nothing expires.
Staying prepared for emergencies doesn't have to be daunting. These simple tips can help you protect yourself and your family while improving your peace of mind.