4 Digital Marketing Strategies You Need in 2019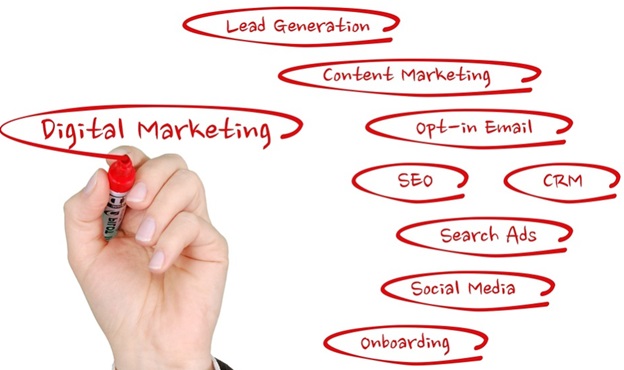 As digital marketing continues to change and evolve, marketers are consistently presented with new opportunities to improve their strategies. Being able to correctly predict how a particular trend will change the industry can mean getting reasonably ahead of the competition. The following a scope of what to expect in the coming year and how each of these trends can change the way you do business at least in the digital space. Check http://www.jonathanloiselle.ca/agence-marketing-web/montreal for more help.
Virtual and Augmented Reality
Mobile cameras can be a great way to improve customer experience and with VR and AR, you can help customers make the decision to purchase your products by bringing the product to life. VR and AR technology allows customers to be engaged and active in the brand's message which can be crucial in the final decision making process.
A prime example of this was when Amazon set up the Oculus VR Boots around Prime Day. Shoppers had a chance to interact with the products which significantly increased the sales on Prime Day. Allowing the customer to actually access and virtually own the product is a great way to eliminate some of the pain points the customer may have about the product. This not only enhances the customer's journey but also significantly increases the chance that they will buy the product.
Artificial Intelligence
Marketers were initially skeptical about incorporating artificial intelligence into their marketing strategies. But AI has continued to demonstrate its usefulness especially in improving user experiences and simplifying data-based experiences.
A good example of a business using AI to improve customer experience is KLM. KLM created a plug0in message that makes it easier for customers to do everything including booking flights, check-in and even get status updates on flights. Chat bots are also a form of AI that is increasingly becoming a major part of most businesses. They allow the business to easily interact with customers and if there is a question the bot can't answer, it refers the customer to a phone number.
Visual and Voice Search
Search has come a long way since its inception and now even includes voice and visual search. Voice search in particular has grown with the introduction of personal assistants like Siri, Alexa and Google Assistant. They are more effective than regular desktop searches since they tend to produce fewer, more targeted results. This can mean more CTR for a digital marketing campaign. A good example of the effectiveness of voice search is Domino's partnering with Amazon Echo to allow customers to order pizza.
A visual search on the other hand tends to capitalize on images which can be important since most internet users tend to interact more with images than text. Google, Pinterest and Microsoft are all experimenting with technologies that will take an object from one image and use it to search the internet for similar images. Marketers can use this technology to create content for potential customers based on these image searches.
Vertical Video
The digital market is gradually making a shift from desktop to mobile. It should therefore be not surprising that mobile video ads continue to become the new way to reach potential customers. Marketers have the prime opportunity to use video ads to not only deliver relevant content to their audiences, but also turn those audiences into customers.
New vertical videos are however like Instagram's IGTV are allowing users to create long-form vertical videos. While IGTV is yet to monetize their newest product, it is only a matter of time before marketers can target customers based on these vertical videos.
The Digital Marketing landscape is an exciting and vibrant one, with many seeking a digital marketing career. If you're looking for something in this space head on over to digitalmarketingjobs.com.