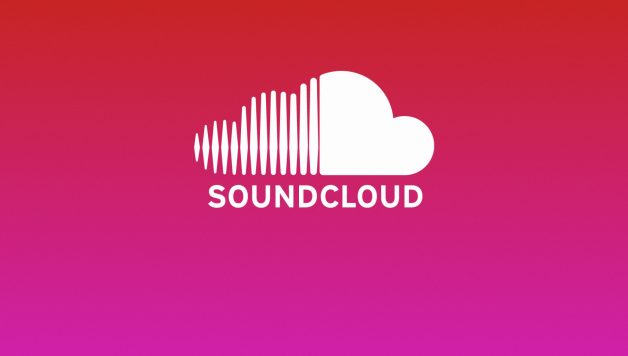 3 simple steps to download music from Soundcloud in 2018
Published On September 24, 2018 |
Technology
An online platform SoundCloud is one of the best Internet resources for music distribution. It features a social network functions as well.
Its attendance exceeds 175 million listeners that use the platform's services on a monthly basis. The users have an opportunity to recorder, download and share their songs with others.
A substantial number of large audio content producing companies and individual music composers cooperate with the platform for the purpose of distributing their masterpieces among admirers. Every year, hundreds of professional and newcoming composers join this large music community.
The web platform has quite a simple and user-friendly interface despite lacking translation in some languages. There is a function of sorting tracks according to various parameters, which provides an opportunity to search for a composition or a music band one needs or to create one's personal playlists.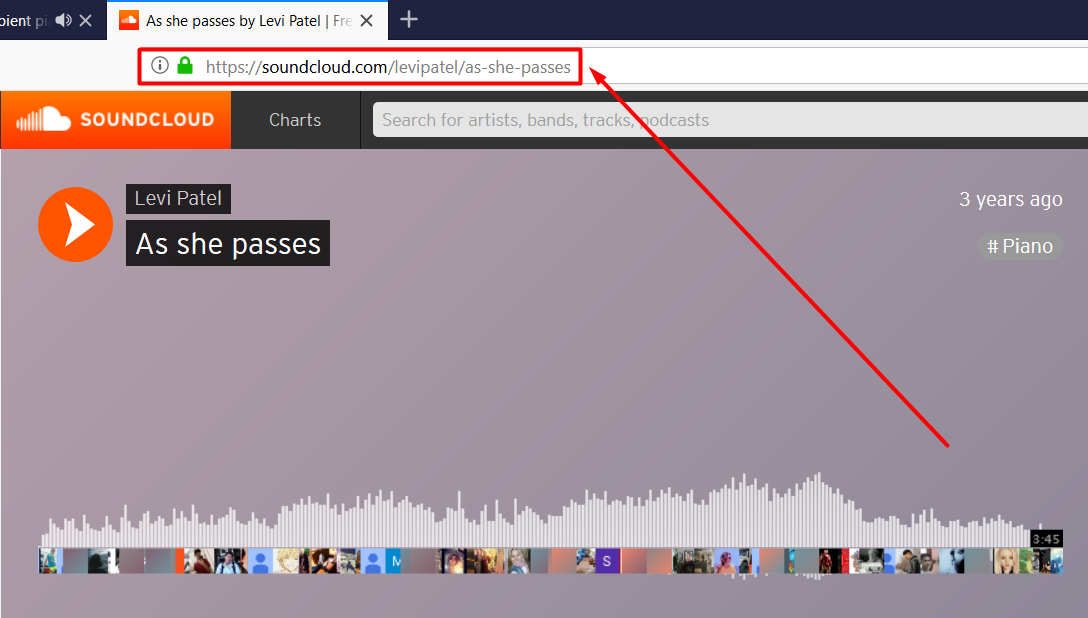 One of the service's disadvantages is unavailability of an official function of downloading music a user liked. Yes, it's absolutely free, you can listen to is as many times as you like, but you are not allowed to download it!
However, if you by all means want to download a music track from SoundCloud, we will help you to do it quickly and easily. As is the case with YouTube, nowadays, there are numerous ways to download the content you like to your computer. The most efficient one you will find below. Don't forget to comply with the copyright!
Ready? Then, let's get down to work! For our purposes, we will use Mozilla Firefox web browser.
STEP – 1. You should visit the Soundcloud website and copy the link to a track you liked.
STEP – 2. Then, proceed to the following Soundcloud Downloader. You should visit the site and insert the link into the corresponding field.
STEP – 3. Click the «Download» button and get any track in MP3 format downloaded to your PC.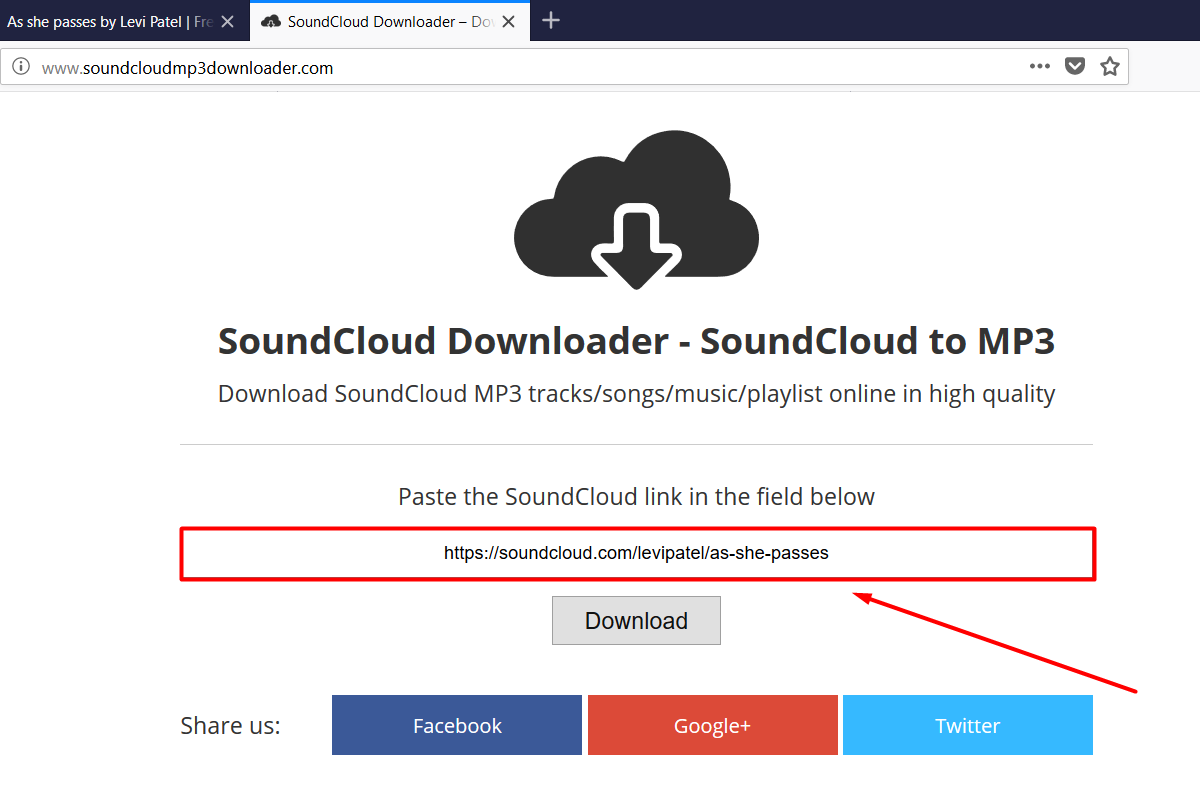 This method is the most simple and fast. Besides music, it provides an opportunity to download playlists without any browser plug-ins and additional software.