10 Simple Tips to Improve Your Local SEO Website Marketing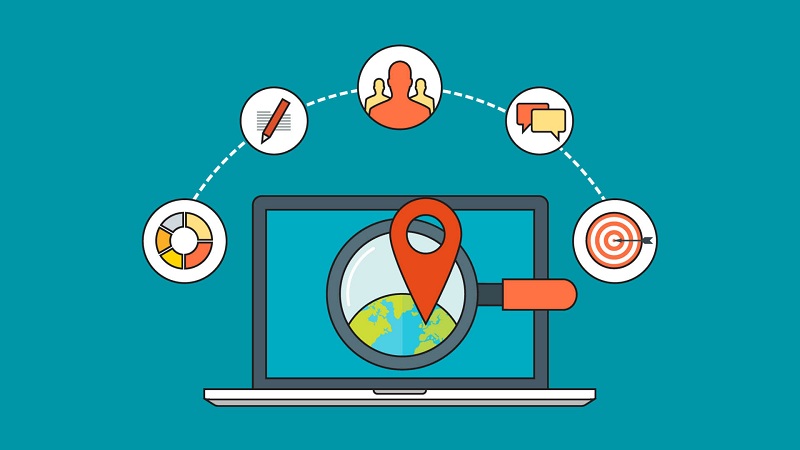 Your overall online presence can be taking a major hit if you do not have a strategy in place for local SEO marketing. If your business depends on driving traffic from your local area, then an effective local SEO marketing strategy is vital. Here are 10 simple tips for you to take your local SEO website marketing to the next level:
Create a Google Plus account for your business.
To stake a place for your business in the world of Google, you must first establish a Google Plus account for your business.
Keep Your Google My Business Page Current and Complete
In addition to adding all the necessary contact information for your business, make sure that you keep the Google My Business page accurate and up-to-date. The initial setup may seem tedious and time-consuming, but it will pay off in the form of organic exposure and increased traffic.
Ensure Google Maps Has Your Accurate Location
Within your Google Plus account, you can also set up a location for your business through Google Maps. Make sure that the accurate address is set up, because that is how your customers will be able to locate and navigate their route to your storefront.
Do Not Forget Your N.A.P.
You must include your Name, Address and Phone Number (N.A.P.) as text within your site along with any online directories that you may use. It is best to add it to each of your web pages for easy access.
Add a Citation for Your N.A.P.
A citation can help you to publicize your N.A.P. within any local SEO packages in text form on multiple business listing pages and directories. The more places you add a citation, the more traffic you will receive as a result.
Have a Specific Web page for Your Local Customers
The majority of your website may focus on general customers from a wide range of areas – perhaps even the world. However, you should also have a page specifically targeting your local customers for a more personalized experience.
Add Local Business Pages Whenever Possible
Google is not the only search engine that offers local SEO packages, so make sure you explore other search engines as well.
Create Content Specifically for Local Customers
Create content using the local areas serviced (city, state, etc.) as primary keywords. You could also add locally targeted offers, promotions and events to help boost your organic exposure.
Earn SEO Links from Other Websites
An effective way to boost your own local SEO marketing is to assist other websites in improving their own. You can earn local links within other local websites through referrals and affiliates, to boost sales and revenue for other local businesses as well.
Get Rid of Any Duplicate Listings and Profiles
One of the worst things you can do while improving your local SEO marketing is to allow duplicate listings and profiles to exist. In addition to frustrating your prospective and existing customers with misdirects, you will also be drastically reducing your unique visitors, traffic and overall exposure.