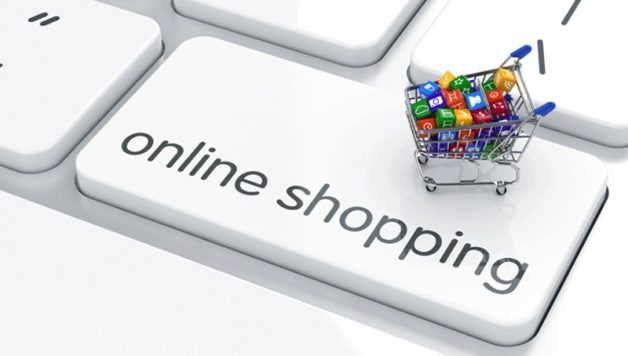 Your One-Stop-Shop Guide About Everything Concerning Online Press Releases
Published On November 14, 2018 |
Technology
Owning and managing a business' public relations and marketing make up is no joke. Ensuring that a business gets the exposure and brand awareness it needs is a critical part of making sure it survives and prosper. So naturally, it is crucial to utilize and stay up-to-date with the most effective and most current PR and Marketing practices. One such strategy is the process of press release distribution.
Press Release Distribution is the tried-and-true process of gaining exposure through publishing and distributing newsworthy content through media outlets, journalists, bloggers, and other online platforms. And although the art of press release dates back a century, it has managed to adapt to today's digital era and remains one of the most highly-effective ways of building reputation and brand awareness.
In this guide, we'll tackle everything about modern online press release distribution, how to create one and how to distribute it effectively.
How To Create An Effective Press Release
Here are some ironclad rules you can follow to create the best possible press releases.
Rule #1. Be newsworthy.
In all honesty, the chances of creating a viral press release are a little slim. However, you don't need an overnight sensation news copy to get some results. If you have anything newsworthy to say, you should publish a press release. Ask yourself, "will my customers care for what I have to say?" If the answer is yes, then you should proceed. If you have news or any recent developments that your audience might find useful or relevant, it is probably worthy of a press release.
Here are some sample scenarios that could be newsworthy enough to warrant a press release distribution:
The launch of a new store or office
Changes in management or any other significant role
Innovative industry developments
Charity events or projects
Rule #2. Create a riveting headline.
It's all about the headline. In fact, the headline is your make-or-break factor. This crucial part of the press release is the first, and most often, the last part that will get read. So if you can't capture attention with your headline, your news copy is likely to fail. Be straightforward, and make sure to use clear language and action words.
Rule #3. Practice Brevity
Journalists receive an overwhelming amount of emails every day containing pitches like yours. Don't waste any more of their time. As much as possible, be succinct. The traditional press release format is followed for a reason, so stick to it. A good press release doesn't try to sell. It simply informs. If your story is worthy enough, it will do its work for you.
Rule #4. Elevator Pitch
One thing journalists will surely appreciate is a press release that gets straight to the point. For this reason alone, you should always include an "elevator pitch" at the top of your press release email. You should be able, to sum up your event or story in a handful of words. Include the who, what, why, where, when, and how of your story. After that, you can utilize the rest of your press release's body to create a compelling piece of content to explain everything and leave no questions unanswered.
Rule #5. Use multimedia
Research shows that the human brain processes images faster than it does text. And with such a word-count restriction, it can be hard to relay your whole story to your audience. This is why you should add any relevant visuals to add the proverbial extra hundred words into your press release. Infographics, for example, is an excellent way to relay substantial information in bite-sized forms.
How To Distribute A Press Release Properly
You've got a stellar press release, but if you don't distribute it correctly, it will likely get buried. Try these simple tips to ensure that your press release reaches the maximum exposure it can possibly get.
Rule #1. Know your audience.
It's always safe to approach a broad enough audience. However, in press releases, concentrating on the quality of your distribution instead of the quantity is a much better approach. Get to know who your potential customers are – their demographics and where they like to get their news and create your distribution campaign with the data in mind.
Rule #2.  Use targeted distribution.
Proper press release targeting can often mean the difference between getting viral and getting buried. Take the time to get to know your customers and research where and to whom your story might be of interest.
Rule #3. Build a media list.
After creating an effective targeted distribution plan, it's time to create a media list to send your press release to. Your media list should include traditional news outlets and non-traditional sources. Conventional news agencies are your typical media outlets and journalists while non-traditional sources can be key influencers and bloggers in popular blogs or social media platforms. Build a media list containing all of their relevant contact information so you can send your press releases directly to them.
Rule #4. Follow submission guidelines.
Sending out your press release doesn't just include constructing a basic email and sending them to your target journalists. Your email is essentially a part of your pitch as well. You will find more success by creating personalized pitches that follow submission guidelines. These rules are there for a reason, and in press release distribution, it's better to follow them instead of trying to be creative.
Rule #5. Use a paid press release distribution service.
If you really want a successful press release distribution, then you should consider hiring the services of an expert PR agency. Most people believe that paid PR distribution services are expensive. However, think the ROI and the amount of online exposure you can get by hiring one. Furthermore, there are a lot of press release services out there that can suit every possible budget. These days, PR services can be completely customizable to suit your business needs.
Where To Publish Your Press Release
Now that you're armed with all the tools you need to create a stellar press release, we've listed the best online PR distribution sites in the world right now.
Newswire –

This PR Distribution company is known for its free press release distribution platform. However, their paid services are among the best in the industry. Newswire caters to all business types and sizes. It doesn't matter if you're a small, medium, or large business, Newswire has perfected the art of successfully distributing effective press releases online.
PR Newswire

– PR Newswire is a Cision company and one of the leading PR agencies in the world. They have a massive range of networks spanning over 4,000 websites, 3,000 media entities, and approximately 500 news content systems.
PRWeb

– Also a Cision company, PRWeb is one of the most popular PR agencies offering paid press release distribution. It is so popular in fact that throughout the company's history they've managed to serve more than 40,000 businesses and organizations worldwide.
The Takeaway
Creating and distributing press releases is still one of the most solid marketing strategies out there. However, many are still wondering how to successfully utilize this tool as a means of gaining exposure both online and offline. With this guide, hopefully, you've learned some easy-to-remember ironclad rules that will help you boost your PR campaigns in the future.