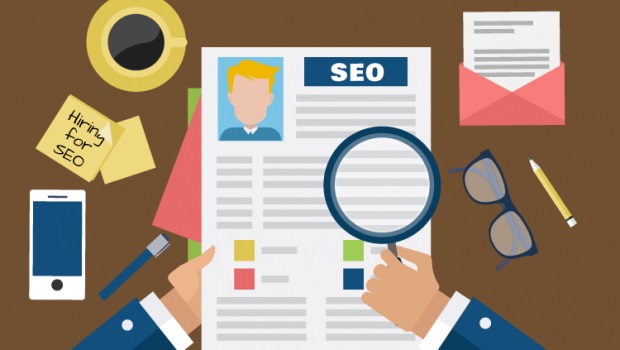 Why Should You Consider Hiring an SEO Consultant?
Published On September 18, 2018 |
SEO
You have invested a lot of time and money building your website, and it does not end there. You need to do more to ensure that it can get you to where you want. The site could be looking good with lots of valuable information in it, but all that will be rendered useless if it does not help you improve your bottom line. The goal is to increase sale, and the only chance you have in doing that is by increasing traffic to the website.
If you feel that you are not getting the return on investment you want from the site, you probably need to work on SEO. Focusing on this aspect of your online marketing strategy is an excellent way to drive people to your site even without putting a lot of effort.
However, the process can be daunting especially if you know nothing or little about search engine optimization. You might not be able to achieve what you are aiming for, and in this case, hiring an SEO consultant might be what you need. What do you get from hiring an SEO consultant? Here are some significant benefits to expect.
Helps you stay ahead of your competitors
Outsourcing means that you will be implementing effective strategies which will eventually help you gain an online advantage over your competitors who have not done the same. Your consultant will give you recommendations and suggest to you the best keyword strategies that can give you a competitive edge over your threats.
SEO consultants are experienced
They have been offering these services for an extended period which has helped them gain the experience and expertise needed for best results. Go for a reputable firm that will be dedicating all their time to see you prosper. They also understand all the trends that could affect your search results rankings unlike when you depend on your employees to work on the same.
You get to focus on what you do best
With the assistance of an SEO consulting company, you and your staff get to dedicate all time to what you do best. You can focus on other activities to help the business grow and leave the professionals to help you stay on top of all firms in the search results ranking. If you understand SEO and how it works, then you already know that you need to come up with a plan to optimize your site, write relevant content, search for the right keywords and work on other material that you tend to add to the site. All these do not take an hour or a day to complete. It requires someone who has all the time dedicated to seeing all this become a success and in this case, hiring a consultant is the way to go.
A consultant will give you the best result
You should never leave your business success up to chances. You want to do anything you can to be on top, and also, you do not want to damage your site. There are rules and guidelines you have to follow if you're going to have a robust, reputable and reliable website and consultants understand this more than you do. They have all the knowledge and resources needed for the task which increases the chances of reaching your desired level of success.
You may view hiring an SEO consultant as an expensive decision, but based on these benefits and more, it is worth it. Remember, if you want to succeed, you must give it your best, and this includes using money to make more money.