Why Are Thermal Imaging Cameras So Expensive?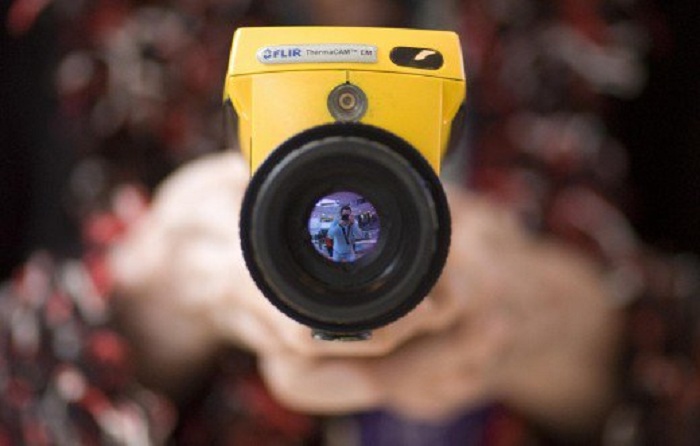 Thermal imaging cameras are damn expensive! But this depends on the features that characterize the performance ofthe camera in evaluating variances of temperatures and electric currents in targets. There are two types of thermal imaging cameras one being a basic point at shoot camera mainly used by fire-fighters, home inspection, and building performance. The other is HD thermal imaging camera used for military research and science projects because of its more advanced features.
Some of the uses of thermal detection cameras include;
Electrical inspections in buildings to ensure safety

Used by fire-fighters to see through smoke and mist in rescue operations

Heat loss detection in building insulation systems

Detecting mold growth in houses

Roof leak detection

Thermal pattern detection in boiler tubes

Detecting insulation leaks in refrigeration systems

And inspecting mechanical bearing
5 reasons why thermal imaging cameras are expensive
High Detector Resolution
With thermal imaging cameras, image matters a lot and thus the need for high professional resolution starting at 320×240 pixels. Higher pixelsmean accurate data acquisition and visual image in radiation and thermal measurement. High resolution also means that images are wide and four times clear than ordinary Infra-Red cameras which are the low price alternative with only 160×120 pixels. It takes a great deal of time and expensive professional skills to build a high-performance 320×240 micro bolometer detector. Therefore, one reason why a thermal imaging camera is expensive is because of its high megapixels.
Thermal sensors are Rare
Thermal sensors whose primary function is to sense variances in temperature and electric currents are much few in volumes as they are expensive to manufacture. The materials and skills used to make thermal sensors are limited meaning that they can only be made in thousands each month. The high sensitivity a sensor has, the more expensive it becomes. Thermal imaging cameras with high sensitivity sensors are meant for serious work and start at €9,000 and up from there.
Thermal and Digital Images feature
A picture in picture display allows the user to view both the color thermal image and the digital image. This picture in picture display is another reason for extra costs when buying a thermal imaging camera. This unique feature works together with a color alarm feature that has settings to allow the user to select a color that the camera will display at temperatures and electric currents above or below the set variances.
Cooled thermal sensors
Some advanced thermal imaging cameras have cooled thermal sensors which lowers the sensor's temperature to cryogenic temperature for efficient imaging of signals from the targets being imaged. This feature is particularly useful when the user needs to notice minute temperature differences in high-speed applications and for the best quality image. Cooled sensors also enable one to synchronize their thermal imaging camera and other measurement devices to verify specific parts in an electromagnetic spectrum. A thermal imaging camera with a cooled sensor is more expensive and has advantages over those without including its ability to reduce thermal induced noise.
IR-Fusion Feature
A thermal imaging camera with a combination of Infrared is prohibitively expensive. One main advantage of having such a camera is that it enables the user to pinpoint infrared problem scenes in clearly visible images. Building a thermal imaging camera with IR-Fusion featureis expensive because its sensors are made with many detector elements which make it possible to detect emitted radiation. The user sets the camera images in 50% visible image, and 50% infrared blend when identifying infrared problem scenes which is advantageous when reporting to a less experienced client.
Thermal imaging cameras have unique specifications and features that are rare and expensive. We can thus conclude that the reason they are expensive is because they are not produced in large volumes, unlike other cameras which are produced in millions. Thermal imaging camera producers only manage to make a thousand cameras a year or so as the cameras are made of a bit more esoteric material.