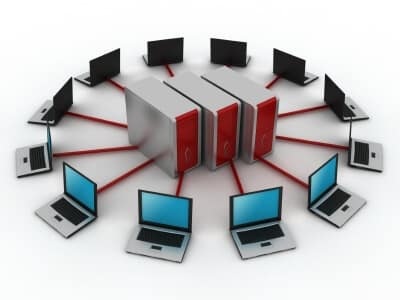 Which one is better; free or shared hosting?
Published On January 29, 2018 |
Technology
If you are looking for a hosting provider then surely it is because you want to create a website or a blog, and I would even say that you have already been researching on the Internet about how to set up a website, but you may have asked yourself how to choose a hosting provider suitable to my needs? What are the necessary or indispensable characteristics that a web hosting provider should offer me?
Well, choosing a hosting service is not an easy task since in the market there is an infinity of options from free to payments with different plans, features, costs and quality among other things.
With this post I will share and explain the elements that I consider important according to my experience when choosing a web hosting provider since this decision has a large impact on your web project being secure, stable and without setbacks, well all this if you're thinking about a serious project.
Before continuing, I just want to reaffirm that hosting is only a fundamental piece of your website, hosting is a server where your page and files of your website will be hosted and through which all your visitors will enter. from anywhere in the world, this is just an important element to start your web project.
Another fundamental part even before hiring your hosting is that you must buy a domain, a domain name without entering technical details is to register the name of your company or personal brand with companies that are dedicated to selling this service, for example godaddy and siteground.

One suggestion is that you buy the domain and the hosting with different providers, this has helped me a lot since when I changed hosting provider it has been much faster and more transparent. I have already moved my blog twice as a provider without any inconvenience.

But before continuing, it is necessary to mention that you must select a provider according to your needs and type of project.

We will go into the details but first we will look at the different types of hosting and then the features that web hosting providers should have.

Types of Servers

In the market there are many types of hosting servers so you should carefully analyze which one suits you, let's see each type of server.
Free hosting

There are providers that offer free hosting or also known as free, this type of hosting allows you to upload the files of your website to a server and without charging you any dollar or monthly payment.

The detail with this type of hosting is that they usually have certain drawbacks, for example, being free they do not offer technical support, so you must consciously evaluate this point.

Your website will be filled with advertising, and the provider will generate revenue with said advertising, if you do not mind such advertising then go ahead; you will not have security copies either and probably you will not be able to install automatic backup plugins, you will have to do it manually.

Shared Hosting

The shared web hosting is the most used and recommended hosting to start a serious project; this type of hosting is characterized by hosting different websites on a single server or machine.

But although there are several websites hosted on a single server each web has its own private space, that is, it is as if in your computer you create several folders to store the files of each web page.

Being a shared server if a user has problems with your website, for example, security can even damage the other websites, but this will depend on the provider, since there are suppliers that when this happens exclude only the affected client.

Or it may be that the loading of a website affects others, other providers so you earn more money on exploit the server and get more user than allowed and this can cause serious problems such as slowness.

That is why it is important that you analyze well the provider that you are going to select, a way to investigate the shared service of a certain company is through comments from users who are already using it. The provider is responsible for keeping a hosting balanced so that it does not become saturated and does not affect its customers.

This type of hosting is an excellent option for bloggers who are starting or even for the same company that wants to open their offices online.
Whatever your choice, make sure you choose the one that can meet your expectations and needs.