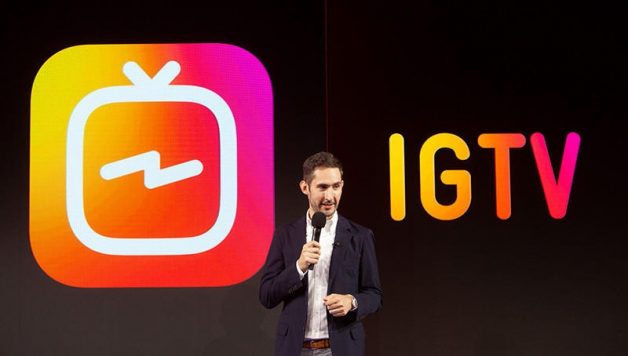 WHAT DOES INstagram Tv MEAN FOR MARKETERS?
The social media landscape is changing day by day and Instagram has the biggest part to change the world of social media. Instagram copied the stories of the multimedia messaging app, Snapchat and introduced their own storytelling version that successfully took the market share of Snapchat. Recently, Instagram is taking up the video giant YouTube by introducing long-form vertical video content using IGTV. In this post, we will discuss what does Instagram TV mean for the marketer and how do you take advantage of this app to capture the attention of your audience.
Table of content:
What does IGTV mean for marketers?
Electrify from the start
Craft polished content
Use existing high-quality content
WHAT DOES IGTV MEAN FOR MARKETERS?
You can expand your Instagram following count and interact with your audience more effectively using IGTV. Here are some ways to market your brand that is crucial while you are making a strategy to optimize your videos on IGTV.
Electrify from the start:
IGTV offer you to make 15 sec to 60 min vertical video but first few second is crucial to draw the attention of the user. So make sure to captivate your audience with the electrifying start. Also, introduce your brand in an engaging way that will pique their interest in your video. For instance, the mega-popular fashion brand Louis Vuitton a.k.a LV used the drone to capture their fashion week in Paris for their cover photo. Because IGTV takes the first shot of your video as the cover photo. Long form video format is a new idea to most of the people, to compel your audience that they don't swipe next with your creative content.
Craft polished content
Keep your users glued to their screen by creating craft polished content like Instagram influencer. To create this type of content, watch the videos of influencers because they know how to create an engaging video that support your brand look and impression. You can create vertical videos through iMovie, Camtasia Studio 9, Final Cut Pro and many more. If you are a newbie on Instagram TV then Instagram stories and Snapchat is a good place to learn and start to make vertical videos.
 Use existing high-quality content
You can also execute video content from another channel that has high- quality content. All you need to download beautifully created videos from your existing library with IGTV that will help you to find new viewers. Moreover, find the internal advocates and give them the leads to test things out as they produce the video for IGTV. You can find Instagram and Snapchat advocates to rein the charge in video content creation. Your high- quality content will give you more chances to connect with more audience and raise better brand awareness. Add a link with your content that will let your audience to learn more about your brand. We can't foresee what will be in the store next with Instagram but this video creation trend using Instagram TV will stay you ahead of your competitors and maintain the fidelity and attention of your viewers.