These On-Demand Apps will Dominate in 2019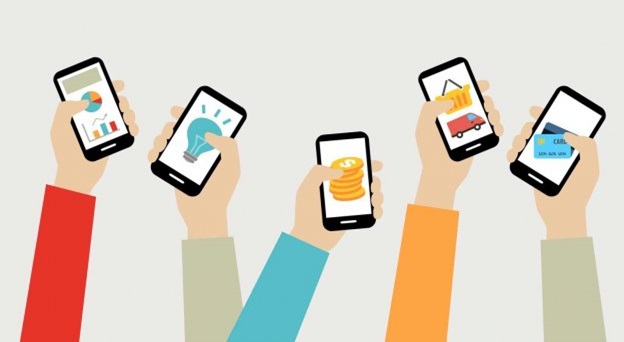 On-demand apps are popular because they fit into a user's busy lifestyle, are economical, and offer users the chance to browse items, make purchases, choose services and learn about products — all on their own time. Here are a few on-demand apps that will dominate in 2019 and the development magic that stands behind them.
Service-Oriented, On-Demand Apps
In 2019 expect to download Spiffy if your car needs a wash, GlamSquad if you are overdue for a spa experience, and Doctor on Demand if you are too ill to make it to the doctor the old-fashioned way. These on-demand apps are popular because they fill a gap in an on-demand market that emphasizes transit, movie binging and food delivery — providing more out of the box service.
On Demand Apps for Fitness
TruB, an on-demand fitness app, caters to users with little time on their hands but need to get and stay fit. The app serves as an Uber-type on-demand app that lists personal trainers in the user's area and the times they are available for a training session.
Fitness-focused, on-demand apps are popular with groups like Millennials, who prefer to get exactly what they need without long-term contracts. FlexIt is another app for users interested in paying for gym time by the minute, and is especially useful for frequent travelers who want to stay in shape.
Choosing an App Developer
To design the best on-demand app, developers work hand-in-hand with clients, conduct market research and design prototypes that meet the needs of focus groups. This might sound overwhelming, but development teams have streamlined the process of democratized app development. They understand that a successful app is one that suits your company's needs and is designed alongside industry experts, and that industry expert is you.
One such firm, Guaraná Technologies, develops their apps in alignment with client business plans and with knowledge received through user analysis. They excel at identifying milestones and key functionalities that are must-haves for the app they're setting out to design — an approach that allows them to avoid the lure of including features or technology that doesn't necessarily need to be there. Click here to browse their blog, or peruse their site to better understand the bevvy of services they offer.
Development Process
On-demand apps require an intuitive user experience design that faces both customers and service providers and is available for both Android and iOS. These front-facing elements require powerful, behind-the-scenes tools. From GPS mapping technologies to inventory control to scheduling management, a clear road map is essential when developing the back end of your on-demand app.
To design the best on-demand app you need to look for a firm with experienced developers who are adept at collaborating with designers and testers, and are capable of transforming an idea into a tangible product through the use of defining, wireframing, developing, designing and testing.
If you run a business and have a mobile app idea brewing, it's imperative to do your research before you source out a developer. For your efforts to be worthwhile, and for your users to get the most out of their experience, you need to partner with a company that keeps your best interests in mind and is excited by the work you're doing.
When you're in a competitive market, how well-designed your app is will make all the difference for conversions, especially when the function of your app is similar to others out there. Consider how a developer can help your app visually stand out from the crowd.