The Turbulent Growth of Indian VFX and Animation Industry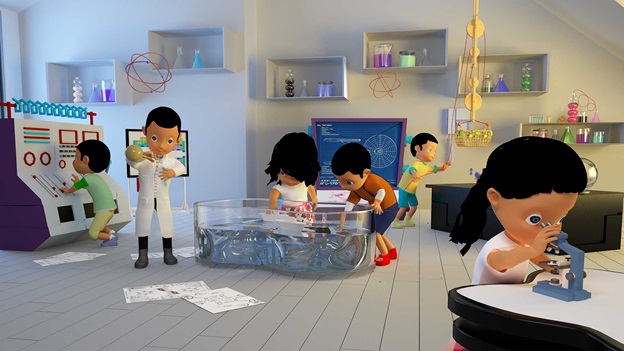 Indian animation and VFX industry has seen a turbulent growth in the past few years. The Hindi Cartoon shows we have now are substantially better than what they used to be earlier. It wouldn't be wrong to say that it was embarrassing to watch our animated films and cartoon shows if compared with those of foreign industries with their nearly flawless work. However, it's an old story now as the industry is experiencing a major boom.
Anime frontrunners like Disney and Sony are increasingly outsourcing animation and visual effects work to our companies. This is a major accomplishment for the reason we now know that all the phantasmagorical stuff we see in movies and cartoon shows can be created in our country as well. It's just a matter of time when the technology will become feasible for our studio heads.
Furthermore, in other areas like TV commercials and computer games to our anime studios are being contacted for work from reputed organizations of the West. The topmost reason behind this growth is that the overall quality of the workforce has substantially improved. The artists speak English very well and thus, it reflects in their work as they are able to determine astutely the needs of their clients.
Another major benefit of outsourcing the work to our animation companies is that great results can be achieved at a comparatively low cost. A lot of spectacular effects that were seen in Disney biggies 'John Carter' and yesteryear Jon Favreau phenomenon 'The Jungle Book' was done by our studios.
As mentioned earlier, it is all about affordability. Taking into account the steady pace at which we are progressing; it won't take much long when we will experience splendid VFX and animation in our own films and TV shows as well. The consistently increasing opportunities for the artists right now as compared to the situation a few years earlier hints that it is just the start of a possibly good time for the people belonging to the industry.
At present too, the standard of animation has climbed an altogether different level. The widespread inexpensiveness of animated videos for business has ameliorated the quality of animation significantly. From a five-minute video of Panchatantra tale to a full-fledged featurette; the progress can be noticed.
The Punjabi release 'Chaar Sahibzaade' received strong critical reception for the reason it incorporated good animation. Considering that it was made on a modest budget, the results achieved were remarkable. The animated series of Baahubali encapsulates meticulous animation as well. While the live-action version had impressive visual effects; its animated version garnered appreciation for its terrific liveliness.
With time, the quantity of TV channels has also increased. Maha Cartoon TV is a Hindi Cartoon channel that is marching forward with the purpose of raising the overall standard of Indian animation. Largely comprising of homegrown cartoon shows with state-of-the-art animation; it offers equally entertaining and resourceful content for the kids to relish.