The Role of PBC Assembly in Accelerating or Deceleration of Supply Chain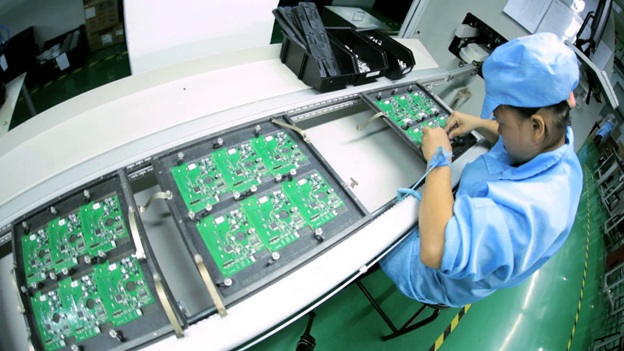 Talking about supply chain, the presence of a single weak link can greatly affect a business. In the context of the electronics business, weak links are often referred to as printed circuit boards.
In choosing PCBA suppliers, it is vital to choose ones that would ensure quality in terms of PCBA production, and those that know how to make use of their body of experience to ensure the efficacy of suppliers throughout the supply chain. Another important reason why it is essential for businesses to choose the appropriate PCBA suppliers is that they are given the ability to check prototypes as well as PCB layouts.
The aforementioned factors will greatly help businesses choose the appropriate PCBA. Here are several things businesses can take note of to ensure that the processes of the supply chain are speeded up:
Proper Communication Channels
When deadlines come rushing, there is a lesser chance of having communication. Businesses should make sure to establish better communication with their chosen PCBA, and be clear with their instructions to avoid delays. If possible, it is better to put agreements in clearly understandable terms. Regular conference calls with the PCBA supplier is one example of good partnering practices.
Aside from that, there should be quarterly reviews in order to assess performance metrics and other business related updates. Communication is necessary between the two parties especially on the side of the PCB manufacturing companies because every information that has the ability to impact the production process, as well as other business relationships, have to be shared. The aforementioned practices ensure that the processes are regularly checked and that the equation of PCBA establishes a strong partnership.
Completeness of Documentations
Businesses have to ensure the completeness of documentation. These documentations should include a bill of materials that are appropriate and are preferred by the suppliers, Gerber files, XY data files, stencil files, and special assembly instructions. If sub-assemblies may be needed, it is important to figure out the bill of materials for each subassembly. The estimate lead time of these sub-assemblies should also be estimated. Compatibility with the finished products is another element that needs to be ensured. Last minute changes should be avoided to make sure that everything is in order and that the completeness of the documentation is achieved.
Identify parts which have long-lead time
Electronic components often have long lead times. It is imperative to identify these kinds of components in order for businesses to look for alternate parts and/or source suppliers who have shorter lead times. By doing so, it can contribute to the decrease of impact costs.
Forecasting demand
Another important thing to take note of to ensure that the process of the supply chain is speeded up is to keep the suppliers posted on demand forecasts. Express shipping has always come in a higher price which can obstruct the overall costing. Through forecasting demands to the suppliers, it would be easier to procure supplies at lower rates.
End to end Partnership
It is imperative to look for PCBAs who can assist a business from the conceptualization until the production phase. This will help businesses to foresee the entire process and make sure that it won't take much time.
If followed, the following steps presented would greatly impact the PCB Assembly process. Through this, PCB manufacturing companies would be able to assess what actions to take to improve their services in terms of production.