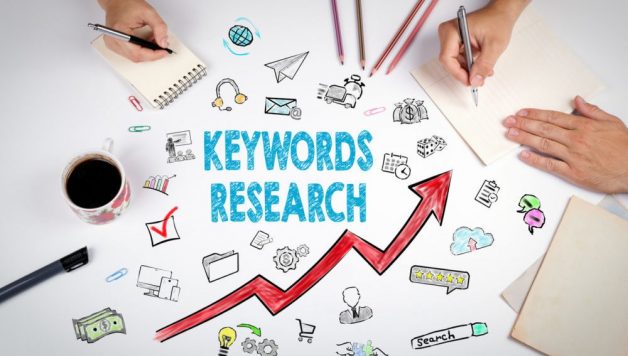 SEO Quick Guide: How To Properly Do Keyword Research
Published On July 6, 2018 |
SEO
A business who wants to invest in their SEO marketing strategy to boost their online ranking must know the importance of keyword research. Ask an expert Virginia SEO company and they will agree that using the right keywords will effectively increase your brand's online visibility. There are two main reasons why keyword research is a must for a successful online marketing campaign: to know which terms are best used for SEO purposes and to learn more about your target market.
By taking the time to learn about the two factors mentioned above, your online marketing strategy will be strong and effective. Here's how to conduct a proper keyword research that will benefit your marketing efforts:
Step 1: List down all the relevant and important topics closely related to your brand.
Narrow down the best keywords to use specifically for your brand and business. Do this by first thinking of generic topics that are related to your brand. Next, put these topics in a bucket to lump them together. Rank the groups in order of relevance from the point of view of your target audience.
Step 2: Think like your customer
Think like the people you want to reach out to and what they are most likely to type on the search box. By looking and thinking from the perspective of your potential customers and target niche you can come up with keywords that are more relevant and more popular in a search engine's ranking.
Step 3: Brainstorm for more specific keywords
Once you have thought like your potential customers and what they are commonly searching for, it's time to get more specific. Gather a team of creatives or hire a Virginia SEO company as a consultant to help you through the brainstorming process.
The goal of the brainstorming session is to come up with different sets of keywords that are more specific, but still organic. This means that they should be related to your brand, but are also naturally thought of when looking for a product or service that you may offer.
Step 4: Look into your competitors' keywords
If you are competing with several other brands that offer the same or similar products and services as your company it is good to do some competitive research. Take a look at the keywords they are utilizing. Do not copy their keywords as you will end up at the bottom of the search results.
Simply try to get some ideas from their keywords to create something that is original and standouts out more so that you will not fall behind in the search engine ranking.
Step 5: Learn from the pros
There is no easy way to learn the ropes of effective SEO practices than to learn from the experts. Consulting or hiring a team of SEO experts who are already well-versed in keyword research will give your brand an edge over the competition. It might seem like a steep investment, but when the clicks and visitors keep coming you'll know you've made the right choice.
Using the right keywords will affect your online success. So take the time to learn about the right keywords for your brand so that you don't waste any time and effort using saturated and irrelevant keywords.
Tessa is a Virginia SEO company that can help you implement the best principles of online marketing strategy so you can expand your reach to your potential market. Contact us today!