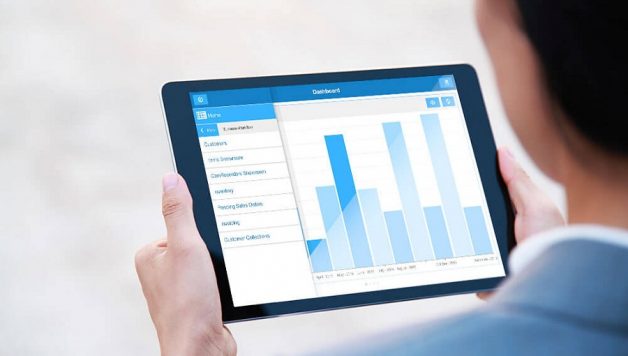 Select the best for your Business- The GS RichCopy 360 Enterprise
Published On February 25, 2019 |
Technology
Entrepreneurs know the importance of copying data from one location to another serve. In theory it seems simple, but copying multiple data from one location to another is difficult. You may suffer from problems of locked files etc.
It gets frustrating when you get errors during file transfer and when you try to resolve the issue, the process gets arduous. There are different situations where built-in file copy which comes with MS operating system aren't feasible. Thus, you need a more versatile, reliable and quick program which allows quick copying and easy transfer.
The RichCopy 360 Enterprise
If you are a business owner and you are facing the above mentioned problems, then you need GS RichCopy 360 software produced by GuruSquad. This software puts all your problem to end. It makes the complete procedure quick and hassle free when copying and transferring files.
Installation procedure
The installation of the software is simple and once the setup is downloaded from the GS RichCopy site, then run it and within minutes, you can install it.
Before installation of the software, make sure .NET framework is updated on the system.
Run the GS RichCopy 360 installer, follow the installation steps.
Once the installation procedure is completed, register the product with serial key mentioned on the installation CD.
Enter your mail ID and set up your password.
Advantages of GS RichCopy 360 Enterprise
The GSRichcopy360 Enterprise is a real game changer. This software features some amazing and new tools that make copying of files and folders easy. It provides plethora of benefits in comparison to the other window file copying. Some of the notable benefits are mentioned below:
Easy to use, intuitive and powerful replicating software
Easy installation
Scheduled jobs
Support for CLI API
Compresses data to save bandwidth
Complete disaster recovery.
Permits copying open as well as locked files.
Complete speed data migration with complete backup
No size limit of the file.
Scalable and sturdy data replication
Permits copying of as many files as you need
After installation, the software runs as a service.
You can copy 1000 terrabytes of data without any issue.
GUI based command line.
Regardless of the length of the file name, the software will support it by default.
You get task completion notice by mail
Full replication till the very byte level
Transfers files via firewalls and TCP-IP software
128 and 256-bit encryption supported
Works perfectly under low bandwidth
If you have been a user of GS RichCopy 360, then the best has just got better. You just need to update the new version. Check for the new version update in your existing software and it will automatically prompt for an update. Just remove the old software and update the new version. The new version will replace the old one and reconfigure your device without removing any files from the previous version.
The GS RichCopy 360 Enterprise is capable file replication software. It is used by top notch companies of the world and is one of the best file replication tools.