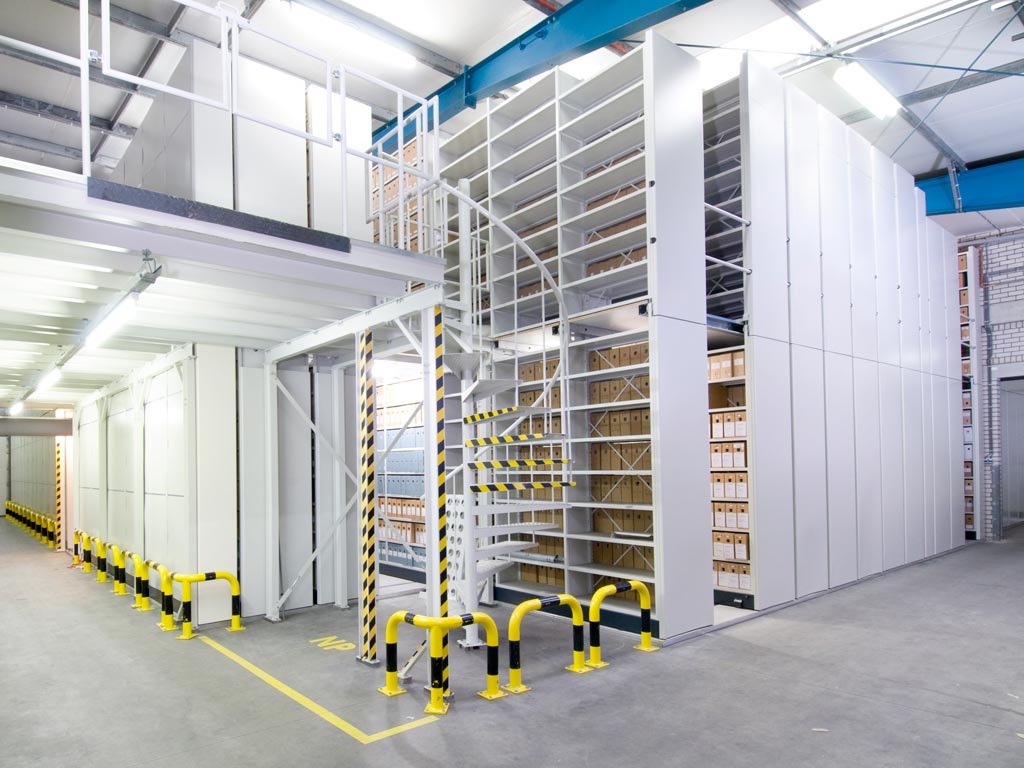 At one point or another, you are going to be looking at the expansion of your storage space, and if you don't have the room, you may think that's an impossibility. Sure, you can add-on to any existing building to increase wall and flooring space, and that will solve the problem. But it is also going to be a big monetary expenditure, and that could be a major issue, especially for smaller businesses or offices.
The Answer
Expansion may not be right for either your budget or your building, but there is an answer and it's called mobile shelving. It is a shelving design that lets you get organized by using movable shelving units. You'll be able to save up to 50% of your storage space, yet have full access to all of your stored goods.  
Shelving on Rails
Mobile shelving moves on rails so you can move it side to side, and/or forward and back. You can access one shelf at a time or all of the shelves whenever you need too.  Plus, they reduce safety hazards and are a positive effect on employee morale. They come in modular components for easy design that will fit any space, they are made of heavy duty materials, they come with a limited lifetime warranty and are made of 40% recycled product, so you can feel good about using them.
The Aurora Mobile Storage Solution
When you need shelving or storage space, Aurora Mobile Shelving gives you an option you may never have considered before. Easy to use and space saving, this mobile storage solution let's your business keep growing even when you don't have the room.