How To Switch Monthly Mobile contract To Sim Only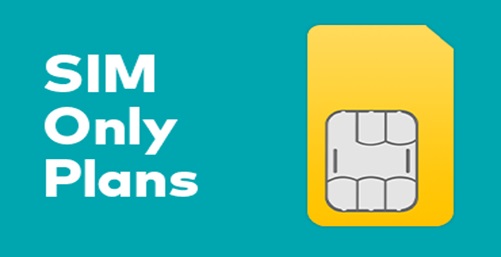 Most people look for a cheaper deal when changing their phone contract. Guess what? it's not so bad after all, because cheaper does not really mean that you might end up with any old model shabby phone.
The best way to save money is to choose a sim only package because it can be a fantastic option without requiring you to pay for a phone that you don't need.
In addition, Switching to a sim only contract can be also beneficial to avoid paying for the services that you do not need. Why should you pay for a service that you don't need?
However, all type of contracts has many other choices, so choosing a sim-only contract can be a complicated decision to make. But I assure you, sim only plans are more flexible than pay as you go or monthly contracts. So keep reading to know how can you switch your monthly mobile contract to sim only and I will also answer several questions related to it.
Find Your Current Contract Information
If you are still in your current contract and make a switch, you will have to pay a penalty fee. That is why, firstly, you need to find if you are still in your current contract. There are several ways to find that out.
An easy and simple way to find out if your contract is still on is to call your provider and ask them if you are still contracted to them. If you hate the long waiting times and music, try your providers online chat service to get your questions answered by their customer service team. In addition, many providers already have a mobile application of their own so you can simply open yours, log in if required and check the remaining period of your current contract.
Consider The Remaining Length Of Your Contract
Now, you already know that you will have to pay a penalty fee for breaking your contract. Moreover, you will have to pay the whole amount of your remaining contract. That is why you need to consider the remaining length of your contract. If it is too early in your contract, you should hold on to avoid any unwanted penalty fees.
What Happens To Your Number?
You don't have to worry about losing your mobile phone number, you can always keep it if it is a requirement for you both with your current provider or the provider you are looking to opt.
If you opt to stay with your current provider you won't have to do anything. However, if you are looking to choose a different carrier, you need to collect PAC aka porting authorization code from your current provider and provide it to your selected network provider when needed.
Also, if you are looking to switch networks, try to inform your current provider as soon as possible to avoid any extra charges besides for the usual 30 days charge.
Collecting Your Sim Card
This is generally an easy task. You do not have to go to your nearest mobile store to collect your sim card. Typically, your sim card will be sent to you by post so that you can get it directly at your home.
However, keep calm if you miss the delivery because your sim card will be sent to your local depot so that you can collect it whenever you want.
Beneficial or not?
Well, that depends on your budget, contract, and various other things. For example, if your phone is one of your favorites, you will definitely want to keep it and sim only plans allows you to keep your phone so you don't have to pay for something you do not need. You will be entirely benefited if you are out of contract.
However, things are less clear cut if you are still tied to a contract. A big bill will have resulted while you end the contract which might be pressure to your wallet. It can be stressing regardless of the fact that you will end up saving some money in the long run.
That is why it will be better to wait until your current contract ends and you are ready to go for a sim only deal.
Sim only deals are coming out in numbers and they are offering various new features. So go for one when you can afford it.