How robots are Enhancing Services in Hospitals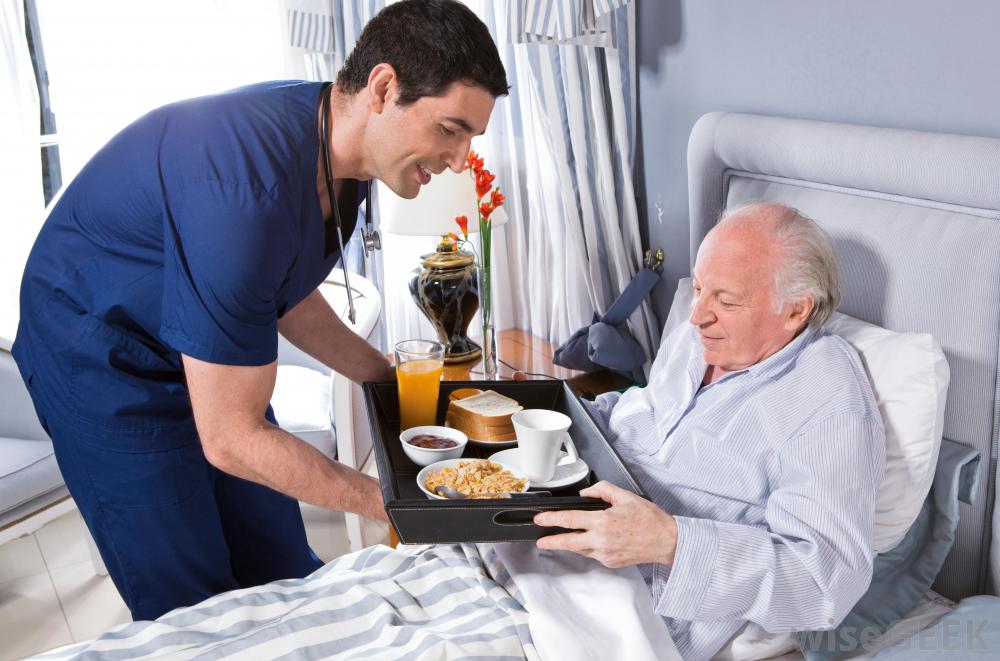 Today, robotics, automation, and artificial intelligence technologies are transforming our lives. Human-robot collaboration is enhancing applications in various industries such as mathematics, marine, and even hospitals.
At the thought of hospitals, many people get scared of blood, needles, and huge scary machines. Technology, however, is changing service delivery as robots become common on hospital floors.
Many hospital departments and wards have already adopted robots, some of which are specially designed to make kids more comfortable and less scared of various medical procedures.
Others are designed to execute procedures to completion without human intervention. As technology and the robotics industry continue to evolve, your hospital visits and experience is set to be more fun. Here is how robots are improving services in hospitals.
Performing Surgery
Doctors leverage on the robotic arm precision to perform surgery with ease. With robots, doctors can easily see through a patient's body, identity, and repair problems swiftly compared to doing it manually. Patients so far have been responding well to robots in the surgery room and value their accuracy.
According to the chairman of surgery at the MLH (Main Line Health) in Philadelphia, many patients prefer robotic arm surgery because they believe its a new and innovative technique which is guaranteed to be effective. He figures that few patients are interested in undergoing outdated procedures when there are more advanced alternatives in the market already.
Still, the effectiveness of a big percentage of robots depends on how effective the surgeon is. To better understand the functionality of robots, you need to learn the various types of robots that surgeons collaborate with. Currently, there are three types of robots assisting doctors across the world as seen below.
Dependent systems which always relies on the surgeon's extensive control to function appropriately.

Autonomous systems which duplicate programmed motions.

Shared control systems which feature both of the above-mentioned characteristics
The development of robots in hospitals is similar to the evolution of the self-driving car. Many hospital managers and surgeons require human intervention to reverse a robot's decision when the need arises. However, the emergence of more advanced tools is making it easy for robots to troubleshoot mistakes and make favorable choices for patients.
Assisting Kids
Some robots are designed to assist kids before a major procedure or after surgery as they recover. Kids are scared of hospital experiences, pain, and can hardly figure out why they have to undergo some procedures.
Robots help minimize such fears and make doctor visits more fun. Universal Robots service robots are designed to spend time with children in the waiting room and accompany them for various procedure hence transforming their hospital experience to make it more fun.
With a supportive robotic arm companion, kids experience minimal pain during medical procedures. Many parents opine that kids will more likely focus on robots and forget about painful injections.
Universal Robots is in the process of inventing a more advanced service robotic arm capable of hugging and talking to kids complete with numerous video cameras, sensors, speakers, and microphones.
Significant Reduction of Infection Rates and Recovery Time
Apart from featuring advanced technology and strategies, robot surgeons come with various benefits compared to conventional surgical methods. According to Mayank Patel, a urological surgeon, robots allow for less invasive surgery unlike in the past when they performed open procedures.
In less invasive procedures, surgeons remove small parts of organs rather than creating a 20-inch incision. This cuts down blood loss, pain, and infection rates. Unlike in the past when patients would remain in the hospital for a week after surgery, today they can leave the hospital after one or two days.
Finally
Apart from hospitals, many individuals are expected to adopt service robots in their homes in the near future. These will come in handy to provide emotional support for recuperating patients, which will be beneficial both to caretakers and doctors. Robotic arm companies are in the process of testing robots that can help doctors monitor the progress, health, and safety of their patients from the comfort of their homes.