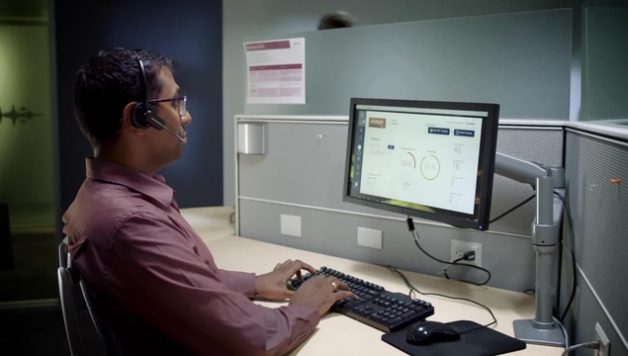 How Can Hosted PBX Help You Gain the Communication Balance
Published On November 20, 2017 |
Technology
Getting maximum business balance is quite a daunting task especially with the shaky economic situation facing the business world today. It's very important that companies need to dig into their resources to find a suitable means of balancing their revenue generation and the capital invested.
Communication as a crucial aspect of any business growth should be given due consideration. When it comes to cutting cost in business in order to balance sheets, there are important aspects of the business that are considered too delicate to touch and communication falls into this group. In fact, every astute business owner knows that communication plays a vital role in making a business remain competitive.
It's on this note that Hosted PBX system is used to lower cost while also not comprising the service that the business offers on communication. The Hosted PBX system is that perfect tool your business needs in this economic situation because of its low maintenance and service cost. In addition, it facilitates an integrated communication platform for its users.
Moreover, it comes with an array of amazing features like the cloud-based PBX advanced calling features which enables you to communicate effectively with clients and business associated. It also has other great features such as call transfer, auto call attendant, voice mail, Interactive Voice Response, among others. This makes the interface user-friendly.
Another great feature that the hosted PBX system brings to the table is the Unified feature which is relatively cheap and efficient too. Apart from the Unified, there are still a lot of other interesting benefits that make the Hosted PBX a good tool for businesses of all sizes.  Some of the benefits are as follows:-
You get the opportunity to manage your entire business from a single location regardless of where your business and its branches are located
It makes room for integration of the communication system without any hassle. For instance, you can use your PSTN phones, POTS, ISDN, cell phones, and more with VOIP.
Due to the fact that the cost of maintaining the hardware system is an essential duty of the service provider, you save a lot of money in the long run.
It also offers you the ability to add many extensions as you want to. Whereas, the scalability provided by the hosted PBX enables you to save the operational cost.
You are guaranteed of access irrespective of the time and your location when you opt for the Hosted PBX services.
In conclusion, hosted PBX is the perfect tool for you especially when it comes to getting good communication services at low expense. Maintaining business communication setup can be expensive. This makes it extremely difficult for small businesses to afford. However, with the help of hosted PBS, businesses of all size can maintain a decent business interaction with clients and business associates for less.