ESG Revolution is Coming: Are You Ready?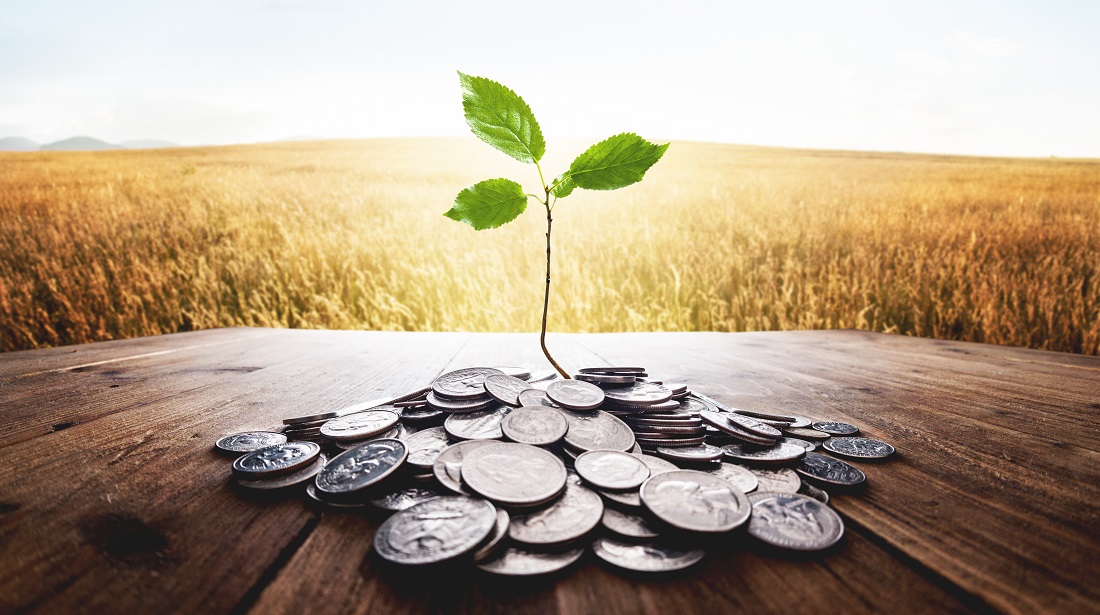 Small green plant growing from a bunch of cent coins
For more than a century, the world has been on a race, trying to identify solutions that could help reverse the challenges facing it. Global warming, human trafficking, draughts, and unending wars are still common in our news today. Recently, a multi-story building full of global offices and different businesses was brought down in Gaza by a missile in the full glare of cameras. Thousands of miles from Gaza in the tropics, about 80,000 acres of land are cleared every day. The time to stop all of these ills is finally here, heralded by ESG sustainability reporting.
Sure, Kyoto Protocol might have missed its target and corporate social responsibility too did not make a significant impact, but ESG sustainability reporting is a force with a difference. Indeed, it is more than a revolution because it is people, stakeholder-driven. So, what exactly is ESG reporting? How does its future look like? Keep reading to learn more about it, and why it is a force you cannot ignore.
A Brief about ESG Sustainability Reporting
Unlike in the past when people saw the destruction of forests, pollution and human trafficking but kept quiet, they now have more than a voice: a force to make things happen by demanding responsibility. This is the world of ESG sustainability reporting. It is important to understand ESG reporting as an entrepreneur or manager because it is emerging as a new benchmark.
Sustainability can be traced back to 1992, when the United Nations held the first conference on environment and development. However, the idea of ESG sustainability reporting became clearer much later, and it is only recently that its application is being emphasized. It was mainly applied voluntarily, like corporate social responsibility, but now it is being pushed to the next level. As we will demonstrate below, every stakeholder of your business wants to see ESG reports. There is no way out, implying sustainability reporting is a revolution that is defining the globe.
Why ESG Sustainability Reporting is an Unstoppable Revolution
Today, ESG reporting is still voluntary. Even the organizations that require companies to follow ESG reporting, such as stock exchanges, are still not emphatic enough, but things are changing to make ESG reporting the Universal Law. For example, the Taxonomy regulation recently passed in the EU is for all companies. The UK and New Zealand have also indicated that it will be mandatory for companies in their jurisdictions to create sustainability reports from 2023 and 2025, respectively. Now, G7, G20, the World Economic Forum, the EU and most standards organizations are also calling for mandatory reporting.
Here are other indicators showing ESG reporting is an unstoppable force:
     

Sector Disclosures are Taking Lead

: No sector wants to be left behind in the effort to make the globe a better place. Take the example of the stock markets. From

Hong Kong Stock Exchange (HKEX)

to New York Stock Exchange (NYSE), listed firms have to prepare comprehensive ESG reports to avoid delisting.

     

ESG Reporting is Being Used to Define New Laws:

Most countries are now drawing their laws with emphasis on ESG. The goal is to cut emissions, reduce pollution, and make the planet a better place for all. For example, Singapore has indicated it is in the process of phasing out all vehicles that use internal combustion engines in favor of electric cars. That is only one area. They also have strict laws on responsible business in most areas of their economy. The US, UK, Netherlands, Australia, and Japan, among other countries, also have legislation that supports sustainability.
These are only a few indicators showing the new force of ESG sustainability reporting. Other stakeholders, including investors, customers, and even your staff, are all calling for greater commitment to sustainability.
How to Get ESG Sustainability Reporting Right
As we have demonstrated above, there is no escaping when it comes to ESG sustainability reporting. So, you need to get involved and do it right. This requires a number of things. First, you need to reimagine your company and how to make it more responsible. Then, check the process of ESG sustainability reporting and stick to it. Remember that stakeholders want factual information that is verifiable. The correct process of ESG reporting is:
     

Company review.

     

Stakeholder involvement.

     

Materiality assessment.

     

Strategy formulation.

     

Follow-up and adjustments.

     

Data gathering and analysis.

     

ESG report creation

and publishing.

     

Setting the stage for the next reporting phase.
ESG sustainability reporting is a revolution that is no longer stoppable. So, create the right reporting structures and try as much as possible to make your firm sustainable. To achieve all of these and surpass your expectations, make sure to also have the right Sustainability reporting software. So, visit diginex.com to talk to professionals in ESG reporting and select the best sustainability reporting software.