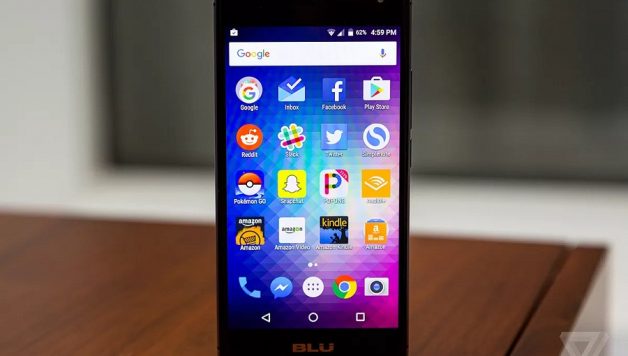 Cool Ways to Use your Old Android Phone
Published On March 3, 2018 |
Technology
If you've had an upgrade and your old Android phone has been consigned to the junk drawer you might just want to think about digging it out again and giving it a new life. Here are some cool ways to repurpose your old phone.
1.Help Save the World (almost)
Download the free BOINC app from UC Berkeley and, as long as it's connected to Wi-Fi, the processing power of your old device will be used by scientists to help with research in areas such as Malaria control and Alzheimer's research. There's a wide-ranging list of projects and you even get to choose which ones you would like to help out.
2.Protect your Home or Office
Use a free app such as IP Webcam to turn your Android device into a CCTV camera. Fight crime or just use it to check in on Rover while you're at work from any compatible web browser.
3.Use it as an E-reader
If you enjoy reading on your phone but you're fed up of getting interrupted by alerts then why not turn your old device into an e-reader. Simply download a free reading app such as Amazon Kindle, Nook or Kobo, download your books, and then sit back and enjoy reading, distraction-free.
4.The Perfect Bedside Clock
It's your alarm clock, clock radio and e-reader all in one, what else could you need?
5.Access your Home PC from Anywhere with Wi-fi
Simply install the Chrome Remote Desktop app on your PC, follow the on-screen security instructions and then install the Android app onto your old phone. You then have a permanent way to connect with your home PC without worrying about running your battery down on your current phone.
6.A Free GPS System
Download a free Navigation app that has offline capabilities such as Maps.Me or OSMand and then off you go. Because it's offline this also gives you the added bonus of distraction-free navigation, never again will you miss your turn due to other notifications drowning out the GPS.
7.Extend your Wi-Fi
Do you have annoying Wi-Fi dead spots in your house? Say goodbye to them by turning your old Android device into a Wi-Fi extender. The fqrouter2 app requires a rooted device but once this has been done it allows your Android device to pick up your Wi-Fi signal and then repeat it, extending its range.
8.Donate it to Charity
There is a massive list of charities that would love you to donate your old phone to them. Google 'Donate old phone to charity' Pick one that you would like to support and then sit back and feel good about yourself.
9.Sell it
This may be the obvious choice for many. You can list it on eBay and local selling sites or use one of the many phone recycling companies such as Mazumamobile or Envirophone. Just don't forget to remove memory cards and do a factory reset (accessed from system settings) before you bid it goodbye!