A Newbie's Guide on How to Organize Photos on iPhone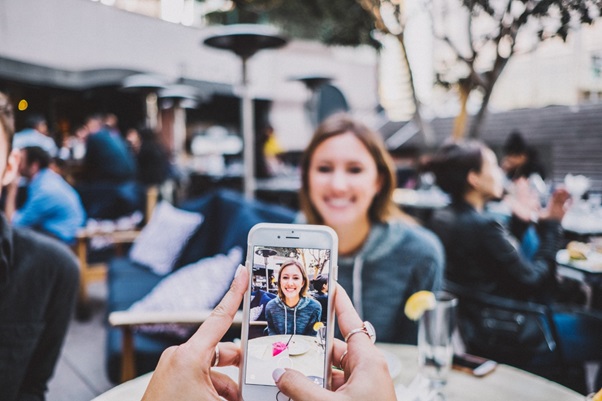 If you're an iPhone newbie, you might not know how to get around the phone, including managing your photos. Click here to learn how to organize photos on iPhone
iPhones are great and reliable devices, but the learning curve can be a bit high. When you first buy one, you may be unfamiliar with many of the features. This can be particularly true when it comes to managing photos.
To a new user, iPhone photos can seem like nothing more than a chaotic mess. But there are actually a great number of organizational methods.
Keep reading for a full breakdown of how to organize photos on iPhone.
Create a Photo Album
One of the easiest ways to organize photos on iPhone is to create an album.
To create one, go to Photos > Albums, then click the plus icon at the top. This will allow you to create and name a new album. After making it, you can then choose which photos you want to add to it.
Making your own albums can be a great way to organize your photos. Make one to remember last year's Thanksgiving, and another to remember your trip to San Francisco.
Did you know that your iPhone also has a series of pre-installed albums? These use convenient indicators and can be a quick way to find a specific photo. They include places and people (which uses facial recognition), as well as apps, such as Instagram.
Sometimes you'll also need to recover a photo that you deleted. Check out this site for a guide on how to do so.
Share Your Albums
Did you know that once you create an album, you can then share it with other people? This can be a great way to show off your photos with another person, without having to worry about how they'll get to see them.
To share an album with another person, go to the album you've created. After finding it, click the arrow under the top, then the three dots at the top of that page. You'll then see an option to "Share Photos". You can then choose who you want to share them with.
When sharing an album, you'll be able to select which photos you want to send and which you don't. Just tap the photos to deselect them and your iPhone won't send them to the other user.
In group settings, sharing albums can be a great way to have only one person need to worry about taking pictures. Only one person has to worry about being the photographer. The others can enjoy the pictures later!
If You Don't Have Many Photos, Use Your Camera Roll
For some people, creating additional albums and photo folders may be unnecessary. Some people just want to look at a small number of pictures.
If you're this type of person, the Recents folder on your iPhone may be all you need to work with. To view it, go to Photos > Albums > Recents. There, you will see a collection of every picture you've taken or saved to your phone.
Your iPhone organizes your photos based on the time you took the picture. Going all the way to the top of your Recents folder will show you the earliest photo you took, while the bottom has the latest ones you've taken.
To quickly get to the top of your Recents folder, tap the top part of your phone's screen.
Keep in mind that your iPhone organizes your photos based on when the file was saved. In some instances, the date may be incorrect.
Purchase an External Hard Drive 
Sometimes, the best way to organize photos on iPhone can be by using an external hard drive. This will allow you to clear up some room on your phone, but still ensure that your photos are safe and protected.
An external hard drive is a piece of hardware used to store data that can be plugged into your computer. Storage capacity can range from hundreds of GB to hundreds of TB.
When looking at the different storage options, consider your needs. Will you be uploading your family Christmas photos, or will you be uploading hours worth of recorded video? If the latter, keep in mind that you may go through storage quickly.
External hard drives can cost anywhere from around $50 for smaller capacity models, up to hundreds of dollars for larger ones. You can buy them at any tech store, as well as at larger stores such as Walmart.
Use an Online Cloud Service 
An alternative to using a traditional external hard drive is to use a cloud-based storage system.
Although in the past, backing up photos and files required the use of external hardware pieces, today you can store it all remotely. This involves using the internet to store your data as opposed to your computer's hard drive.
There are a variety of cloud-based storage options to choose from. If you are a Google user, Google Drive lets your store up to 15 GB of free space. This can be great for documents, but photos and videos may run through storage space quickly.
By paying a few dollars each month, you can increase the storage capacity to hundreds of GB, or even 10 TB.
Once you've uploaded your photos to Google Drive, you can then organize them by photo type. Similarly to the Photos app on your phone, you can create albums or folders that'll help you keep them organized.
How to Organize Photos on iPhone? That Depends on You!
If you're wondering about how to organize photos on iPhone, know that there are different options available to you. For some, the built-in iPhone features might be enough, while others may want to use an external program or application.
Do you have any other tips or secrets on iPhone photo organization? Let us know!
Don't forget to check out editorfoto.com for photo editing features.