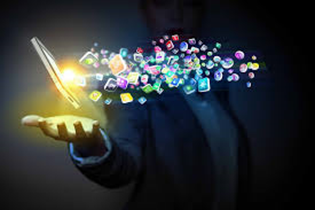 A Common Marketing Mistake Destined to Doom Your Marketing Efforts
Published On September 1, 2017 |
Technology
Being an entrepreneur is like entering a lion's cage with a little whip. It's your proactive and positive attitude that will keep you alive.
The Titanic ship in 1912 was marketed as "Unsinkable." Alas, we all know where it ended up – bottom of the ocean.
Staying complacent in today's fast-changing business world is an error that you should avoid. Whether you run a B2B/B2C start-up, you're not the only one in the industry. Your competitors are working hard right now to steal your clients and market share.
It doesn't imply you should run scared. You can constantly improve your products/services and digital marketing efforts to stay afloat and ahead of the competition.
If you're new to the realm of digital marketing, it can be tough and confusing to know where you must first direct your efforts to accomplish your goals. You might feel overwhelmed, and commit this marketing mistake that can ruin your efforts:
 Poor Planning:
Did you ever hear about a football coach without a solid game plan? Likewise, proper planning is the first step in building your business online. Most entrepreneurs don't jot down a well-detailed search engine optimization plan—they just wish to have more sales than the last quarter or year.
Your marketing plan defines where you're going and how you'll get there. And, your plan should be so simple that it's a cinch to explain and scale it.
Here are some points to brainstorm during the planning stage:
Plan Your Objectives – The Change You're Hoping to Make:
Ensure your objectives (assertions) are challenging but within reach. Planning to double your sales makes no sense when the last annual increase was just 15 percent.
Find Your Target Market: You must define your customers and where they are in the first place. For instance, in the case of a local retail store or fast food chain, they might be buyers or diners within a three to five-mile radius. On the contrary, for a mail-order firm, it could be the entire country.
Plan Your Finances and Set a Time Limit: Of course, it all boils down to money. But, before you set up a budget, remember that inbound digital marketing (promoting your startup through ebooks, blogs, videos, white papers, social media, and other channels) costs over 60% less than outbound marketing (traditional marketing and paid Search Engine Optimization efforts). So plan your finances considering all these factors and set a time limit to achieve your goals.
Above all, include everyone that matter in your plan—you can't reach your objectives if you don't involve the right people. This is where an experienced digital marketing agency in New York comes into play who have a proven track record. "You still need the right people to implement your plans, even if you have a perfect product and flawless marketing pitch," says John Brooks in his 'Business Adventures' book (considered the best book on Business by the likes of Bill Gates and Warren Buffet).
A Little about Venttraffic Media Inc:
Venttraffic Media Inc is a leading digital marketing agency in New York offering a diverse range of services that include Digital Media Services, Digital Marketing Solutions, Creative Designs and Database Security Solutions that will revolutionize your digital brand identity, creating real value to your business. We also provide security suite solutions as well as data migration solutions. To know more, visit http://www.venttraffic.com/about-us
Location: 1330 Avenue of the Americas, FLoor 23, Suite 23A, New York City, N.Y, 10019