7 Local SEO Strategies for Small Businesses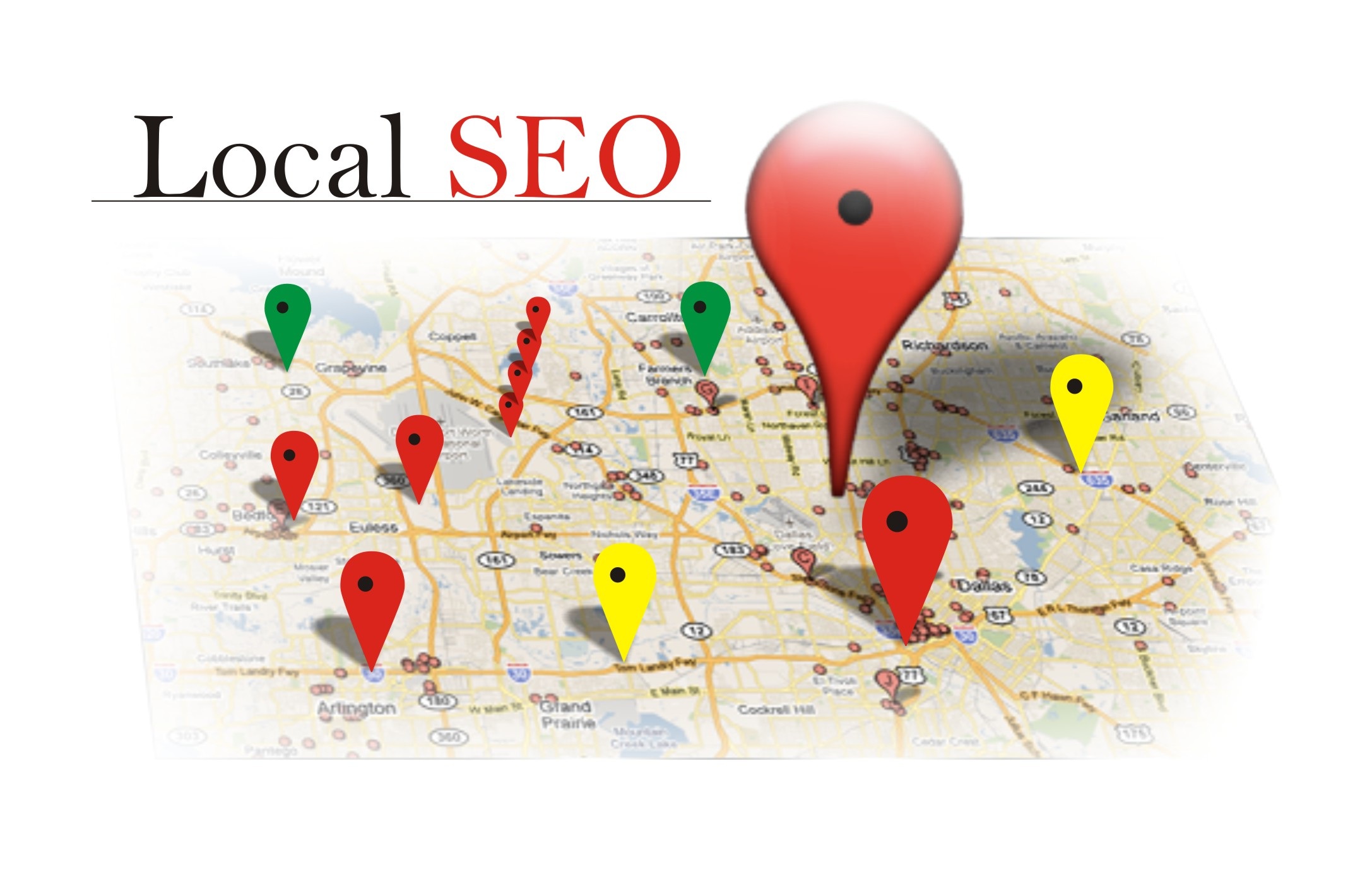 Looking to get more free traffic for your business? In this post, we will focus on how you can use local SEO to get more customers from your city or town.
SEO (acronym for search engine optimization) refers to the process of ensuring that your online presence is optimized for visibility to your target audience. In that regard, you put into action measures to ensure that your website, blog, and social media profiles appear among the first results when someone searches for something close to what your business is all about. Let's say your website is all about inexpensive dog toys. When someone searches the keyword "cheap dog toys", your website appears among the first search results.
Local SEO is a finer form of SEO that targets the people in the same geographical location as your business. It helps boost your foot traffic. Therefore, if you have a physical store, local SEO is indispensible. Let's now look at how it works.
How Local SEO Works
When someone enters a search term on a search engine like Google, the search engine's goal is to provide user with the most relevant result. For instance, if the person searched for "best shoes", some of the search results will be about shoe shops near them (as registered by the user's IP address).
Getting Started with Local SEO
It takes some time, even for an optimized website, to be assessed and recognized by Google as being trusted and relevant, and as one with authority on particular topics. For that reason, it's important that you identify your target market and consider how your product/service meets their needs.
SEO is not a "set and forget" marketing strategy. You will need to plan how much time you will allot to your SEO efforts. Additionally, it's crucial to have a plan for measuring the effectiveness of your efforts using tools like Google Analytics.
Now, let's examine the specific steps you need to take to optimize your web presence for a local audience.
Add Your Business Listing
The first step would be to ensure you have local business pages on all 3 major search engines (Google, Yahoo, and Bing). That means that you will have 3 distinct dashboards and listings to manage. You can go here for Bing, here for Google, and here for Yahoo. All you will be required to do is fill out your business information like phone numbers, location, and hours of operation. You will receive a confutation pin to you mail within 1-3 weeks. Verify your profile and you are ready for the next step.
Optimize Your Local Listing
To optimize your local page, first, you will need to upload high-quality product images. Then you need to categorize your business properly. Keep in mind that mis-categorizing your business might make the search engine to not display your local business page. Also, businesses that are not categorized usually get bypassed when search engines displays search results.
Assuming your business is about making cakes, you need to classify your venture under the correct categories. Do you specialize in ordinary cakes or special occasion cakes? Consider determining the suitable categories and add them to you listing.
Make sure that all the important fields on your business information are filled in. Also, make sure that you have consistent NAP (acronym for name, address, and phone). That means that your business name, address, and phone number need to be the same across all the listings and submissions.
If you discover that someone else has already listed your business and it has incorrect information, all you've got to do is claim and edit that listing. Consider using tools like Localeze and Yext that can help you find any local directories that you are already listed on. Of course, you will need to verify that you're the owner of the business either by regular mail, phone or email.
Post Relevant, Compelling Content on Your Site
Consider using headers, sub-headers, the right keywords, and interesting topics. That way, your page will not only attract more visitors but also get a higher ranking on the search engine. Ensure that your content is helpful to your audience. The objective here is to provide them with what they're looking for. Do you have the product or service they need?
Submit Your Website to Local Directories and Catalogs
List your business name, contacts, and address across the web, especially on authority sites like Yelp and Yellow Pages. This helps improve your rankings on Google Maps and build a few backlinks for your website. Ensure that use the same NAP for all the submissions. Also, include additional links to your social media accounts to boost ranking.
When other sites in your region link to yours, they show search engines that they trust your content, thus giving your site authority on various topics. The more websites link to you, the more credit the search engine will give your site and your ranking will improve.
Good reviews on your business should be one of your main goals. That's because they help improve your search engine rankings. In fact, Google considers reviews one of the major factors for ranking on the new carousel design.
Your reviews are meant to drive more clicks from people who see your local listing among the search results. In that regard, past clients can review your business and give it ratings. Your average ratings are displayed on the search results as shown in the example below.
Luckily, there are many ways of improving your reviews. Some people write fake reviews or offer internet users gifts for writing positive reviews about them. Those strategies are mediocre; it's better to have natural, authentic reviews. You can do that by placing CTA (acronym for call to action) buttons on your webpage, prompting visitors to leave a review after buying something from you or visiting a certain landing page. You could also talk to the people who visit your physical store and encourage them to leave a review about your business and the experience they get from using your products or services
Of course, there will be some negative reviews. Here's how to go about handling negative feedback correctly:
Respond promptly. If there was a fault with the product/service, be sure to apologize and ask the reviewer to give you a second chance to make it up to them. You could even take the issue offline and handle the issue privately with the client. Be sure to talk to them politely. In case the review is just malicious, request Google to remove it. 
That, folks, is how you go about sending more foot traffic to your physical store. What local SEO strategies do you utilize? Feel free to send your inputs through the comments.
Did you enjoy reading this post? Why not share it with your social media buddies?